'Don't Park Like a Jerk' Recording of Driver Being Punished Goes Viral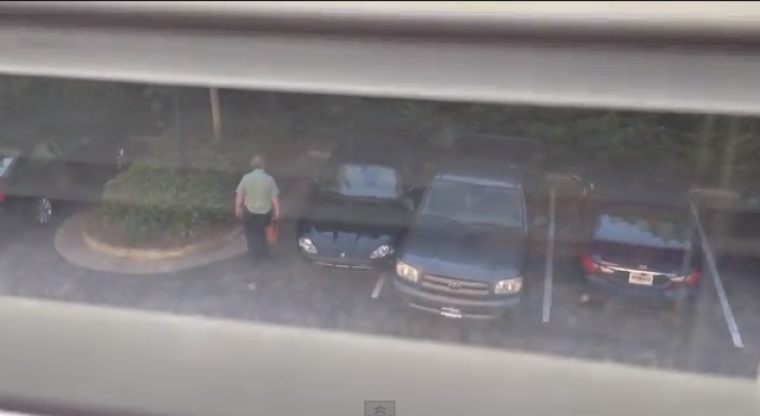 In a scene unfolding almost like a clip from NBC's "The Office," a YouTube video depicting a secret recording by a group of workers showing an older colleague being punished for "taking up two [parking] spots every day" with his sports car has gone viral.
Apparently, the parking punishment seems to have paid off like a hefty traffic ticket as well. The YouTube user posted a photo of his colleague's properly parked car the following day as a testament of their ingenuity in treating people who park like "jerks."
"Sick of this guy taking up two spots every day, so we showed him you actually can still fit another car beside his," wrote YouTube user crisp330, who posted the just over six-minute video.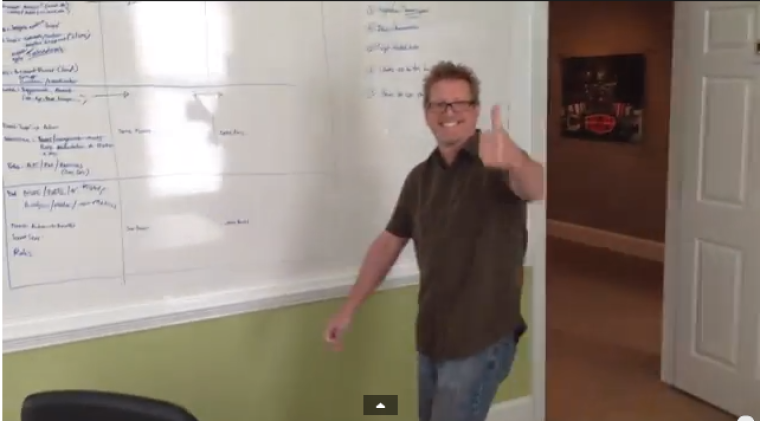 The video shot through the blinds from what appears to be an upper floor of an office building, shows the older worker coming to the parking lot to find a truck parked dangerously close to the driver side of his black sports car, which prevented him from entering his vehicle from that point.
He then spends about five minutes pacing around in what seems like eternity before deciding to enter his car through the front passenger door while the onlookers wagered whether or not he would hit the truck parked next to his car.
"Well you know he sure as heck, ain't gonna hit your car," began the videographer before he is interrupted by the driver finally pulling out of the spot.
"He made it," he says in mock surprise as his colleagues laughed. "That is hilarious," he adds as the man drives off.
"Lee that was great man. Thumbs up," he says to his friend who appeared to be the owner of the truck that was parked next to the older man's car.
As of Wednesday evening, the video which was posted on YouTube on Tuesday had been watched nearly 200,000 times and attracted a variety of reactions. Most, however, hailed the orchestrators of the punishment as heroes and treated the act like a community service.
"If you take up more than one spot, you should expect this to happen," wrote Jasen Potts in the comments section of the video.
"LOVE it - thanks for sharing this. I need to start doing this to a couple of ah**** who park like this near me," wrote Jason Walker.
"Good job...I love it! People park like this ALL of the time in the structure where I work," wrote Robert Melendes II.