Dr. Martin Luther King Jr.: His Priceless Legacy
What if Dr. King had been killed in 1958 instead of 1968? It almost happened.
This weekend America will commemorate the life of, and mourn the assassination of, Dr. Martin Luther King Jr. on April 4, 1968, in Memphis. Dr. King was murdered in the prime of his life, a terrible tragedy for his family, his church, and for the entire nation.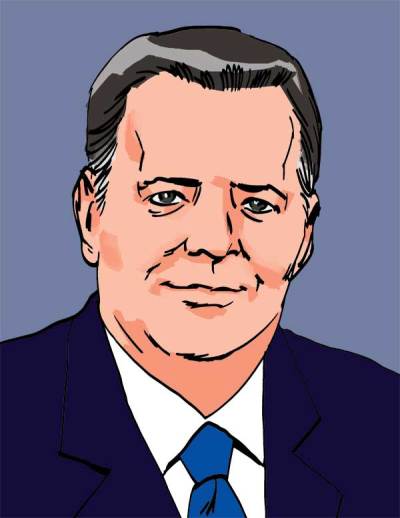 How much greater the tragedy would it have been had he been killed a decade earlier – before he had the opportunity to lead the civil rights revolution.
On Sept. 20, 1958, a mentally deranged African-American woman, Izola Ware Curry, stabbed Dr. King in the chest in a New York City department store as the 29-year-old preacher was signing copies of his new book Stride Toward Freedom about the Montgomery bus boycott. The weapon, a letter opener, was lodged next to Dr. King's aorta, and it took hours of delicate surgery to remove it safely. Doctors reported that if he had just sneezed he would have died. Imagine Dr. King's life snuffed out by a senseless act before the freedom rides, the lunch counter sit-ins, the "Letter from the Birmingham Jail," the "I Have a Dream" speech, the march from Selma, the passage of the Civil Rights Act, and before the "I've Been to the Mountaintop" speech delivered in Memphis the night before he was murdered.
Dr. King's speech in Memphis is eerily prescient. It is almost as if he had a premonition that his life was about to come to a violent end. He refers to the threats against his life and the concern of his supporters for his safety. Then, he declares "like anybody, I would like to live a long life. Longevity has its place. But I'm not concerned about that now. I just want to do God's will. And He's allowed me to go up to the mountain. And I've looked over. And I've seen the Promised Land. I may not get there with you. But I want you to know tonight, that we, as a people, will get to the Promised Land!"
Imagine Dr. King's life snuffed out in 1958. How different American history would have been without Dr. King's presence and leadership during those tumultuous ten years between 1958 and 1968. To try to imagine the civil rights movement without Dr. King is to begin to comprehend just how colossal and pivotal a figure he was. Without Dr. King and his commitment to non-violence there would have been a great deal more bloodshed in American's journey toward racial equality before the law, and it would have left behind a far deeper and lasting legacy of bitterness and mistrust. All Americans, black and white, should give thanks that Dr. King survived his close brush with death in 1958 and thus was able to stride into history as an indispensable and invaluable leader of America's ongoing march toward freedom and liberty for all.
Dr. King and his courageous moral commitment to non-violent change were special gifts to the American people. Such leaders are always a gift from God and are a sign of God's blessing on a nation, whether it was President Lincoln in the 19th century or Dr. King in the 20th century. The absence of such leadership should cause us to be concerned that we as a country may have incurred the judgment of God rather than His blessing. We should all pray that God in his mercy would give us another such gift as we continue to strive to overcome the remaining racial divisions in our society.