Drew Brees announces retirement, will join NBC Sports as broadcaster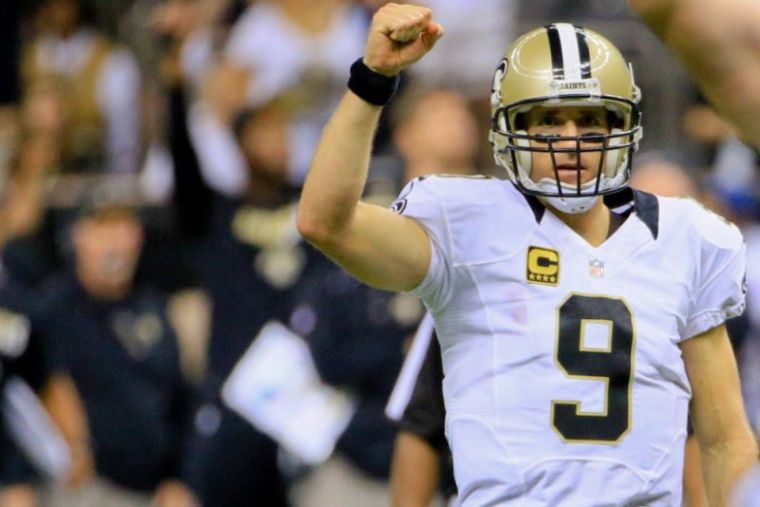 After 15 seasons with the New Orleans Saints and 20 years in the NFL, star quarterback Drew Brees, who took heat in the past after he encouraged kids to take their bibles to school, says he's retiring from the game. 
"It is time I retire from the game of football. Each day, I poured my heart & soul into being your Quarterback. Til the very end, I exhausted myself to give everything I had to the Saints organization, my team, and the great city of New Orleans," he wrote in a post to fans on Instagram Sunday.
"We shared some amazing moments together, many of which are emblazoned in our hearts and minds and will forever be a part of us. You have molded me, strengthened me, inspired me and given me a lifetime of memories. My goal for the last 15 years was striving to give to you everything you had given to me and more," he continued.
"I am only retiring from playing football, I am not retiring from New Orleans. This is not goodbye, rather a new beginning. Now my real life's work begins!"
Brees, who already lined up a job to be an analyst for NBC Sports, officially announced that his work as a broadcaster will be a part of his next chapter, along with spending more time with his family.
"I'm part of the team now, a new team," Brees announced on NBC's "Today Show" Monday. 
"I'm excited about that journey. I'm excited to stay very closely connected with the game of football. It's been such an important part of my life. I continue to be able to talk about it, show a passion for it, and be able to bring my kids along for the ride there as well, and let them be part of those special moments."
The longtime NFL veteran and Super Bowl winner drew praise from current and former NFL players. This includes Tom Brady, who called him an "inspiration" on and off the field.
Brees' former teammate and well-known Christian Benjamin Watson said the newly retired quarterback, who has four children, helped him be "a better husband, father and citizen."
"@drewbrees  !!! Love you brother. What an honor to do life and football with you and your family. You made me a better husband, father and citizen. Congratulations! Thank you for your servant leadership. Truly one of a kind," Watson wrote on Twitter.
Legendary running back and former teammate Adrian Peterson called him a "legend."
"You changed the game for the better. Enjoy retirement legend!" Peterson wrote.
While he will be remembered for his contributions to the NFL, some critics have attacked Brees in the past for his association with a conservative Christian organization. 
In 2019, Brees faced fierce criticism from left-leaning media after being featured in a video clip for the social conservative organization Focus on the Family encouraging kids to bring their Bibles to school. The video was made for the group's "Bring Your Bible to School Day."
Brees, who is likely to be inducted into the Pro-Football Hall of Fame one day, distanced himself from the James Dobson-founded organization after media outlets reported that Focus on the Family holds conservative views on marriage and other LGBT issues. 
Brees assured fans that he lives his life by two "simple Christian fundamentals" — "love the Lord with all your heart, mind and soul" and "love your neighbor as yourself."
"So that is actually how I live my life. That is what I try to do with my family, with my teammates, with people in my community, with my friends, all people no matter your race, your color, your religious preference, your sexual orientation, your political beliefs, it doesn't matter," he added.