'Duck Dynasty' Relative Breaks Silence After Media Frames His Sandy Hook Massacre Comments Out of Context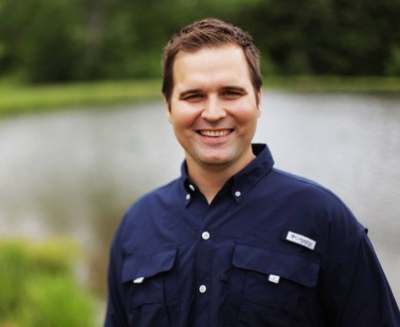 The nephew of "Duck Dynasty" patriarch Phil Robertson and Louisiana Republican congressional candidate Zach Dasher, cleared the air about previous reports that framed him as blaming the 2012 Sandy Hook massacre on atheism.
In an interview with TheBlaze, Dasher said his comments, which aired on a podcast titled, "Why Did This Happen," were taken out of context by the media and noted that he was talking about the larger problem going on in America.
"I thought it was dishonest. … It was a soundbite put in a way to give the impression that I was blaming Sandy Hook on atheists," Dasher said. "I'm not suggesting that all atheists are evil or that all religious people are good. There's good people in both groups."
Prior to running for office, Dasher managed a website and podcast at WillingToThink.org, where he covered social and political topics.
During his "Why Did This Happen," podcast, Dasher said that "mental illness and guns are not the cause of mass murder." He also mentioned atheism and other issues have led to mass moral decay in society.
"These children that were killed in Connecticut were made for a purpose. And to be honest with you, even the killer himself was made for a purpose. He was made in the image of God," Dasher said in the podcast, referring to Adam Lanza, who killed 20 children and six adults.
He added, "But somewhere along the way he believed what the atheist says. He reduced humanity to nothing more than a collection of atoms to be discarded like an old banana peel. ... He planned a way for himself to rise above the status of mere chemical. He found a way to matter even if it was for the most disgusting unimaginable act."
Later in the podcast, Dasher reiterated that the shooting was the result of not just atheism, but also post-modernism.
"Porn and video games are the most obvious symptoms of what is wrong with our culture, but they of themselves are not the core problem," Dasher asserted. "Those are the symptoms. So some people want to blame this on porn and video games. Look, does it contribute? Yes. Is it the core of the cause? No. These are also symptoms."
"You wonder why porn is so rampant in our culture. You wonder why video game addiction is so rampant in our culture. It's a result of post-modernism. It's a consequence of post-modernity combined with atheism. That all there is, is matter and material," he said.
Dasher is running for the fifth district congressional race and has picked up the endorsement of former Alaska governor and vice presidential candidate Sarah Palin.