Duck Dynasty Salary Dispute Holds Up Season 4 Renewal (VIDEO)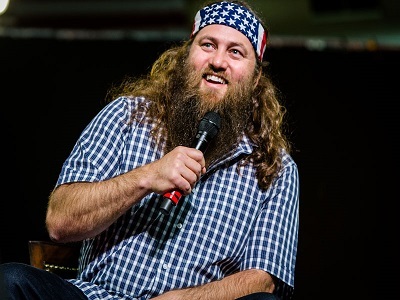 Duck Dynasty salary disputes are holding up the official renewal of the top-rated A&E series, according to reports out this week.
The top stars of the hit show are reportedly asking for a big pay increase to return for a new series, and at the moment they have not been able to come to an agreement with show bosses, according to The Hollywood Reporter.
Fans are eager for a fourth season of the popular show to be approved, and will be watching the negotiations hoping for a positive outcome.
According to some sources to THR, a band of stars have grouped together and, represented by WME, are hoping to renegotiate their existing contracts with a pay rise up to more than $200,000 an episode. Whether A&E and production company Gurney Productions will bow to their demands remains to be seen.
The stars of the show will feel it is a justified request as Duck Dynasty finished Season 3 in February with 8.6 million viewers, as well as with a 3.9 rating among adults aged between 18 and 49. That is second only to AMC's hugely popular "The Walking Dead."
The cast members for Duck Dynasty will likely have noticed Ashton Kutcher's salary demands - he is paid a whopping $24 million in just 12 months for his part in hit CBS show Two and a Half Men, according to Forbes.
Other stars earning at the top of the salary chain on TV in recent times included Hugh Laurie who was paid an estimated $18 million over a year playing a physician in Fox's long running series House.
Alec Baldwin was paid about $15 million for the year playing Jack Donaghy in NBC's comedy 30 Rock.
Here is a video of some Duck Dynasty cast members on Jay Leno last year: