'Duck Dynasty' Star Jep Robertson Offers Advice to Duggar Family After Revealing Childhood Sexual Abuse
'Duck Dynasty' Star Jep Robertson Offers Advice to Duggar Family After Revealing Childhood Sexual Abuse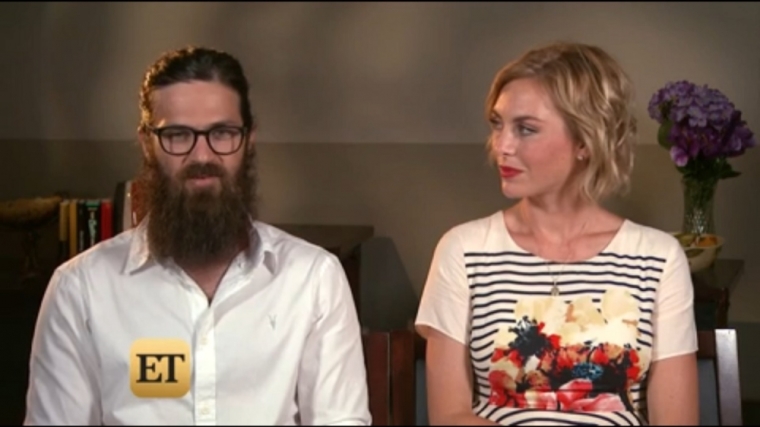 Jep Robertson of "Duck Dynasty" fame has become the latest reality television star to speak out as a victim of childhood sexual abuse. The youngest of the bearded brothers on A&E's TV series, recently revealed that he was molested on a school bus at age 6, just days after Jill and Jessa Duggar of "19 Kids and Counting" confirmed reports that their older brother, Josh, molested them when he was 14.
Robertson is preparing for the release of a book co-written with his wife, Jessica, titled The Good the Bad and the Grace of God: What Honesty and Pain Taught Us About Faith, Family, and Forgiveness in which he reveals being repeatedly molested by an older girl on the school bus. As a result if this experience, Robertson says he can relate to the public struggle of the Duggar family of TLC's reality series "19 Kids and Counting" who are at the center of a molestation scandal.
"I think we, as a family, just stuck together and prayed a lot," said Jep, before clarifying that he does not know the Duggar family and does not "really know what's in [Josh's] heart," according to "Entertainment Tonight."
The eldest Duggar son, Josh, admitted to inappriately touching five young girls, four of whom were his sisters, including one believed to have been 5 years old at the time of the touching.
"At some point I think you got to get a tough skin, and no matter what anybody says about you, you just got to be like, 'We're just going to keep doing what we do,'" Robertson added.
Jessica interjected, "And I think that's what [the Duggars are] doing. I think they're staying close-knit and I think they'll be fine, but it'll be a long road."
Jep, who is the youngest son of Phil and Kay Robertson, describes the alleged sexual abuse in greater detail in The Good, The Bad, and the Grace of God.
"She'd take my hands and push them up under her shirt and tell me I was tickling her," an excerpt from the book reads, according to Time magazine. "Then she started making me pull down my pants. It was awkward. I didn't know what was going on, but I knew something wasn't right."
Robertson, who only recently opened up to his parents about the molestation, noted that it took him a long time to face the effects of the abuse.
"I do think it affected the way I look at certain things," said the 37-year-old father of four while speaking to "ET."
"I was really scared of girls and just women in general, but I think God has a plan for that."
The Good, the Bad, and the Grace of God hits bookshelves on June 23, with the premiere of "Duck Dynasty" following at 9:30 p.m. ET on June 24 on A&E.