'Duck Dynasty' Star Pastor Alan Robertson Prays That Nephew John Luke's Upcoming Wedding 'Will Be Protected From Attack of the Evil One'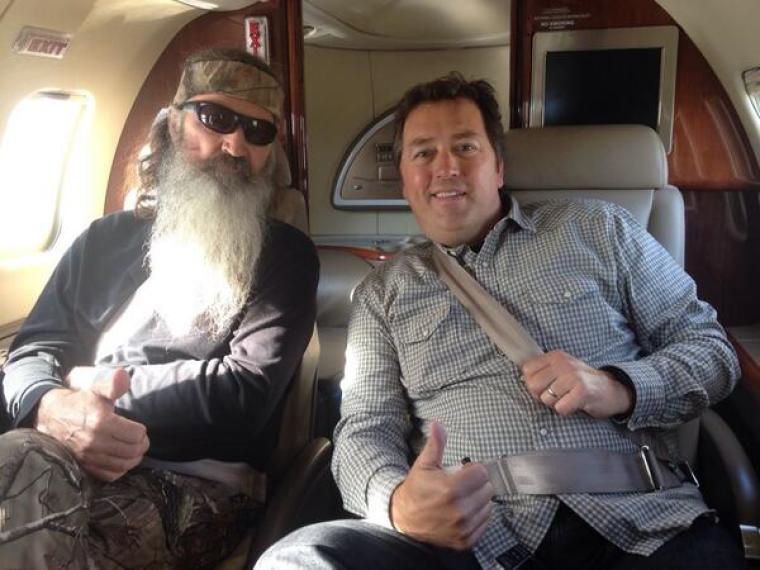 Star of A&E's "Duck Dynasty" reality TV show, Alan Robertson, says he's praying that the impending wedding of his nephew John Luke to Mary Kate McEacharn this summer "will be protected from [the] attack of the evil one."
"I pray that they will be protected from [the] attack of the evil one on their marriage vows and that they will enjoy the experience of growing together as they carve out the path of their future as a family," said Robertson in a recent email on the upcoming nuptials to The Christian Post.
John Luke proposed to McEacharn on his 19th birthday back in October, and just last month the young reality star graduated from high school. With so much to celebrate this summer, Alan shared his admiration for John Luke while speaking to CP.
"First of all, I am very proud of John Luke and the man he is becoming," gushed Robertson. "He has a tender heart toward helping people and enough of the entrepreneurial spirit from both of his parents that I feel he will make a big impact on our culture. His fiancée is a very spiritual-minded and gentle soul that will complement him perfectly."
Robertson, who is known as the "beardless older brother" to fellow "Duck Dynasty" stars Willie, Jase and Jep, went on to share his prayers for John Luke as the teenager also prepares for college.
"My prayer for John Luke is similar to the one I had last year for Reed — Jase and Missy's oldest [daughter] who graduated," said Robertson. "I pray for wisdom and openness as [John Luke and Mary Kate] approach their adulthood and college experiences. Wisdom for moments when they face decisions which could affect their futures and openness to learning and growing as a more mature son of God. I pray that they will allow God to develop their own faith and own pathways and that they will endure hardship and difficulties as a blessing to their growth."
John Luke, who previously hinted that he and Mary Kate's wedding will be "sometime in June," also defended his decision against critics who suggest that he's too young to marry.
"Our relationship is focused on God," said the groom-to-be, according to "Entertainment Tonight."
"The divorce rate is 50 percent for everyone. But, for Christians who are active in their faith, it is 35 percent less than that."
"Eighty-seven percent of people who have not had sex before they are married have successful marriages. … So, for a Christian couple whose God is at the center of our lives — and who also haven't had sex — our percentages are like, 90 something. We're gonna make it!" added Robertson.