'I Will Never Be Perfect, but I Serve a Perfect God,' Says 'Duck Dynasty' Star Sadie Robertson
'I Will Never Be Perfect, but I Serve a Perfect God,' Says 'Duck Dynasty' Star Sadie Robertson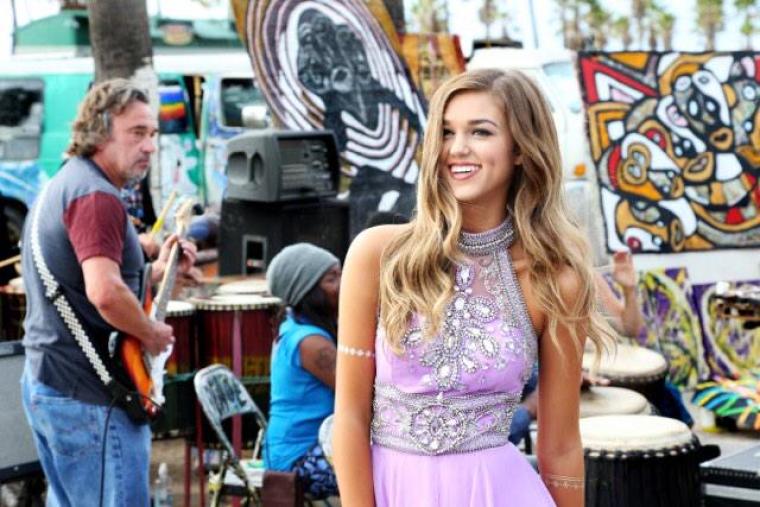 Sadie Robertson of "Duck Dynasty" fame humbly admitted "I will never be perfect, but I serve a perfect God" before urging fans to "be confident" in messages posted on her Instagram and YouTube accounts.
The 17-year-old reality TV star has become a role model for young girls after rising to fame on A&E's hit series that's based on the Robertson family's Duck Commander business in West Monroe, Louisiana, in which her father, Willie, is the CEO. The starlet has also appeared on ABC's "Dancing with the Stars."
Just two months after posting a video on YouTube titled "Live Original," the fashion model advised her fans on Instagram to just be themselves without striving for perfection.
"God doesn't call us to be perfect," she wrote on Instagram Tuesday after sharing the quote: "I was born to be real, not to be perfect."
She added: "I will never be perfect, but I do serve a perfect God. Just be YOU. Live original. Be confident."
Back in March, Robertson posted a 7-minute video to YouTube in which she urged fans to "just be you and live original" while addressing issues of self-confidence and jealousy. The clip received over 700,000 views in just a matter of days, and as of Monday has garnered almost 3 million views.
"The reality is, I struggle with comparing myself to other people. I struggle with worry, and I'm really hard on myself," she said. "I am just like every other girl and I look in the mirror and pick out the flaw."
Robertson, who penned the book, Live Original: How the Duck Commander Teen Keeps It Real and Stays True to Her Values, continues to encourage readers to embrace their flaws and find confidence in God. She also shared several quotes from Scripture that deal with issues of jealousy and worry.
She continued: "I want to see people start to live original. My point is, don't look at people and say, 'That's what I want to be.' In reality, if you're seeking human approval, you're never gonna reach your goal. You can only reach it by God."