'Duck Dynasty' Star Sadie Robertson Attends Women of Faith Conference, Quotes Bible Scripture Numbers 6:24-26
'Duck Dynasty' Star Sadie Robertson Attends Women of Faith Conference, Quotes Bible Scripture Numbers 6:24-26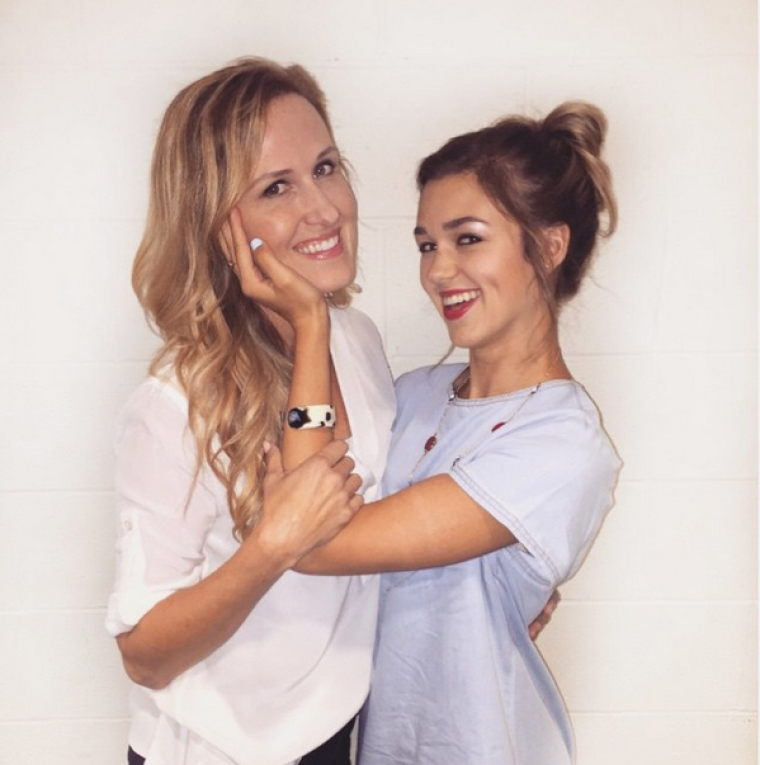 Sadie Robertson of A&E's popular reality TV series "Duck Dynasty" attended the Women of Faith conference held in Columbus, Ohio, where she spoke about her Christian beliefs over the weekend.
The 17-year-old reality star attended the non-denominational Christian women's conference alongside her mother, Korie Robertson, as well as Christian speakers Luci Swindoll, Marilyn Meberg, Thelma Wells and Steve Arterburn, the founder of New Life Ministries.
Robertson, who has also appeared on ABC's "Dancing with the Stars," is outspoken about her faith and offered a quote from Scripture while at the Women of Faith conference.
"May the LORD bless you and protect you," the reality star posted to social media on May 2. "May the LORD smile on you and be gracious to you. May the LORD show you his favor and give you his peace. (Numbers 6:24-26 NLT) #womenoffaith."
Robertson added: "It was a true honor to speak at the women of faith conference with some of the most inspirational women in the world, including my momma."
The weekend's Women of Faith event also saw performances by Sandi Patty and Building 429. Other speakers included Patsy Clairmont, Shauna Niequist and Sheila Walsh. Directly following Robertson's speech, Arterburn shared a photo with the teen, whom he called a "real woman of faith."
"Sadie Robertson just off the stage from Women of Faith," Arterburn shared on Facebook along with a photo.
"You can see her on 'Duck Dynasty.' You saw her in 'Dancing with the Stars' and you can read her book, Live Original. She is a real Woman of Faith."
It comes as no surprise that Robertson spoke during the Women of Faith conference since the teen model has become a role model to "Duck Dynasty" fans.
The reality star also encourages her social media followers to pursue a relationship God in both her book, Live Original: How the Duck Commander Teen Keeps It Real and Stays True to her Values and in a viral video posted to YouTube recently. In a seven-minute video posted in late March, Robertson addressed body image issues while also revealing her reliance on God for self-confidence.
"I want to see people start to live original," Robertson explained in the video, which has received over 2.5 million views. "My point is, don't look at people and say, 'That's what I want to be.' In reality, if you're seeking human approval, you're never gonna reach your goal. You can only reach it by God."
The next Women of Faith event is scheduled for July 24-25 in Oklahoma City, Oklahoma. To learn more, visit womenoffaith.com.