'Duck Dynasty' Star Willie Robertson Reacts to Daughter Sadie's Viral Video: She Uses a Platform From the Lord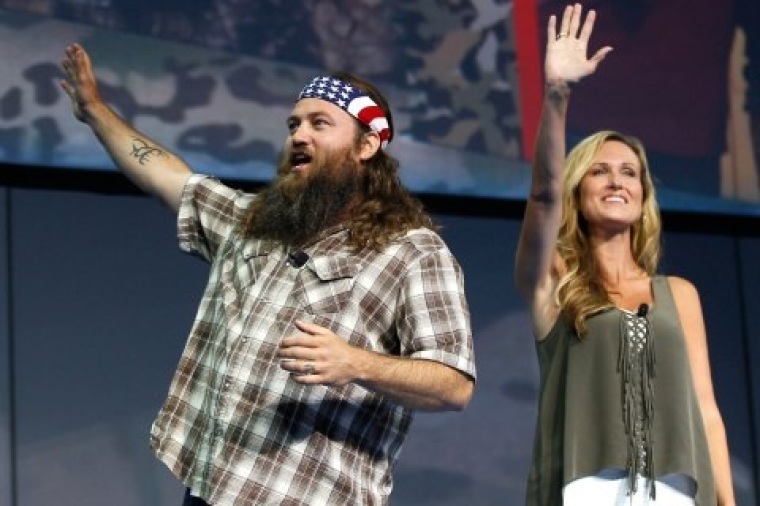 "Duck Dynasty" star Willie Robertson joined the millions of people responding to his daughter Sadie's inspirational video that encourages fans to find confidence in God.
The CEO of the Duck Commander family business and his wife, Korie, star on "Duck Dynasty" along with their five children, patriarch Phil Robertson, and the rest of their family.
Sadie, however, has channeled the family's fame into a positive message to fans. After appearing on "Dancing With the Stars" and penning a book, Live Original, 17-year-old Sadie released an inspirational video that went viral on YouTube. Speaking to The Christian Post, Willie expressed pride for his daughter.
"She just put up a thing on YouTube and Instagram and it just kinda tells you to be real," the reality television star said. "We are proud that she takes that and uses that platform from the Lord, and she's just age 17. ... I can't say I was like that at 17."
As for where Sadie gets her deeply-rooted sense of faith and wisdom, Willie credits the entire Robertson clan as well as his in-laws.
"Well, I think from a combination of everybody. I wish I could claim it all, but her mother as well, and even the grandparents on both sides," he said. "I think both have had an influence on her life. She's a learner, she listens to people and she's gotten advice through Bible class and youth groups. She has picked up a lot of advice. We couldn't be more proud of how she's taken that platform."
Sadie is not the only Robertson who has found her own business niche on the wave of "Duck Dynasty" fame. Although the family business began with Duck Commander, the entire Robertson clan has their own enterprise after rising to fame, and Willie went on to reflect on how celebrity has affected his family.
"Well the obvious thing that has changed a little bit is, we are so recognizable now," Robertson explained before referring to the famous Robertson family beards. "It's hard to go anywhere without getting recognized, especially because we look like we do, which is good. It's a part of the show and how popular it is."
Willie serves as the CEO of Duck Commander, which was founded by his father, Phil. Duck Commander also includes Willie's brother, Jase, who serves as COO, while their mother Kay serves as vice president. However, A&E's most-watched television series "Duck Dynasty" made way for dozens of additional business opportunities for the entire family.
"As a family, each member has their own little business, with appearances and their brand," Willie noted. "I'm not just the only guy running a business now, everybody's kinda got their own little family unit business. All my brothers now, I think, have written books. That is a cool thing that kinda has changed."
For example, the success of "Duck Dynasty" has most recently carried over into the world of Broadway. "Duck Commander Musical: How Faith, Family and Ducks Built A Dynasty" will make its world premiere at the Crown Theater inside Rio All-Suite Hotel 7 Casino on April 15. The musical is based on the book The Duck Commander Family, written by Willie and his wife of 23 years, Korie.
Despite the abundant opportunities and reach allowed through "Duck Dynasty," the Robertson family remains deeply rooted to each other and their faith. The family still lives in West Monroe, Louisiana, where Willie said they are a "regular family" who keep each other in check.
"We still get together all the time, we are still in the same town, nobody's moved off, we have never done anything differently," he explained. "Everybody has stayed grounded and kept their core; we all remember where we come from. And that's what's good about doing this together is that we have been through the same things ... sometimes, when someone gets a little bit off, we can nudge them back over."
Ticket information for "The Duck Commander Musical" can be found here.