'Duck Dynasty' Stars Jase and Missy Robertson on Family, Future, and GQ Controversy: We're Going to Do 'the Right Thing'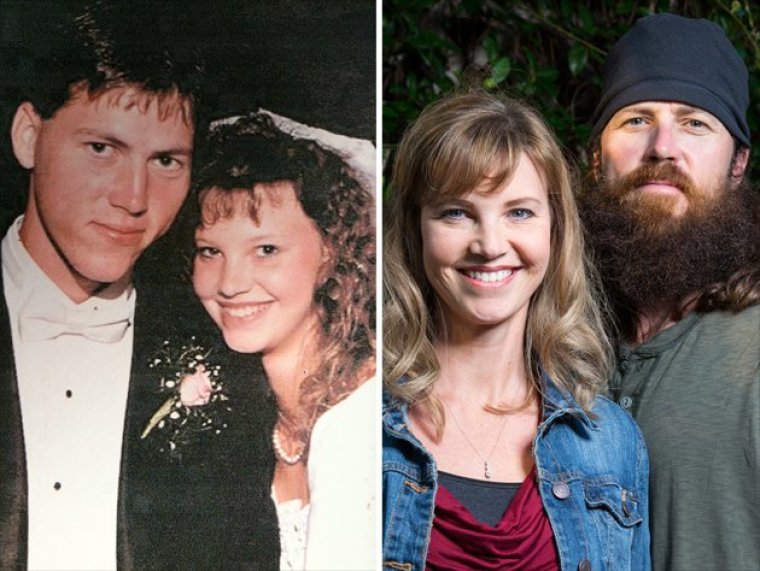 The stars of "Duck Dynasty" are wrapping up another season on A&E and speaking about their family, future, and the controversy that surrounded them this season. Jase and Missy Robertson are excited about what the future holds for them and daughter Missy, who received cleft palate corrective surgery this season.
"I was never an emotional guy until I had a daughter who had problems," Jase told People. "When you hand your daughter off to some doctors and you know they're going to cut on her, that's tough. I lost it. So much for not being emotional."
"We hope that after that episode, people will connect with us even more," Missy added. "I wrote a song with Gary Chapman about it, and Mia sings on it. It's called 'Angel Child' … I hope it shows our hearts."
The couple hopes that Missy's story will inspire others and bring awareness to their organization, the Mia Moo Fund. It's an organization dedicated to helping families going through similar situations. It's all part of their future plans, along with continuing to carry on the "Duck Dynasty" brand.
"We're going to keep doing what we do," Jase said. "People will have their opinions about us, but we're just trying to do the right thing. We're really thankful to the people who have supported us through everything. We have met a lot of great people. There are a lot of people with problems out there," he added.
"Sometimes, we'll meet some of them who'll say, 'I'm so glad your show is on, because despite my lowest moments, I have something to chuckle about.' We're a healthy distraction, you know. That's what we want to be," Jase said.
Of course, Jase and Missy could not help but address the controversy that surrounded an interview Phil Robertson gave to GQ magazine.
"For those of us who were there for the interview, we knew what was happening," Jase said. "I was uneasy right off the bat. We felt like the guy doing the interview kind of inflamed things and took them out of context. You don't have to agree with someone to love them, and my dad loves all people, regardless of their race and sexual orientation. He said that in the interview, which went on for four hours. But that didn't make the final story, of course."
"My dad is the most non-racist person I've ever been around my entire life," Jase added. "We were taught at an early age that you don't base any kind of opinion on people's external appearance. Everyone was made by God. I've shed my blood in school, having fights taking up for kids who were different, who people made fun of. That's how we were raised."