'Duck Dynasty' Stars Si and Christine Robertson Have 'Proper' Marriage Ceremony Filled With Surprises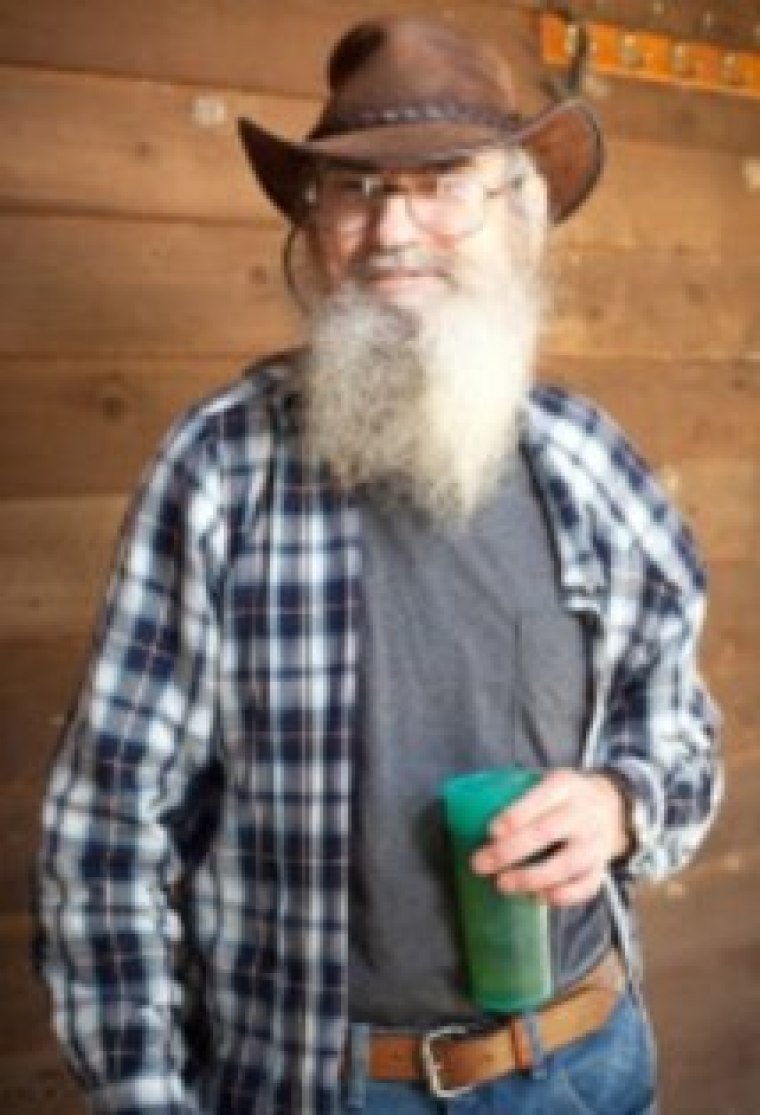 "Duck Dynasty" stars Si and Christine Robertson exchanged vows in a "proper" marriage ceremony after 43 years of marriage. The couple was originally married by a justice of the peace in 1971 and decided to celebrate their anniversary with an official ceremony attended by friends and family, as well as a few surprises by celebrities.
Scott and Marsha Robertson hosted the event at their home, where they pitched a white tent under which the ceremony took place, according to Us Weekly. Guests were invited to sign a piece of original art by Kristen Myers as a guestbook and beautiful gift to the couple. Country artists Garth Brooks and Trisha Yearwood wrote their own personal note on the piece of art, making it even more special for the couple, who are huge fans.
Christine was escorted down the aisle by her grandsons, Connor and Logan Robertson. Si wore a camouflage tuxedo jacket for the occasion. Before the couple exchanged vows, the entire party watched a personal video message from Christian actor Kirk Cameron, who praised the couple for their strong marriage and how inspiring their marriage truly was.
Si presented his wife with her first diamond wedding ring and said, "I do" one more time. After finally exchanging vows, the couple received another special video message from Brooks and Dunn's lead singer Kix Brooks. Brooks and Dunn is Christine's favorite band, and she and Si made the way to their reception accompanied by the music from "Can't Take the Swamp Outta Man."
The couple met in 1967, when Si was 19 and trying to hitch a ride home from a club.
"I had just got back from Vietnam and I was actually hitchhiking for a night of clubbing," Si told Us Weekly. "A buddy of mine and his girlfriend were in the car [with Christine]. It was her car, and he knew me and he said, 'Stop, I know that guy!' So that's how we met – she picked me up when I was hitchhiking."
When asked what the best marriage advice he could offer, Si responded, "Never let the sun go down on you if you're both mad. Don't go to bed being mad. Make up, kiss each other and tell each other you love each other. Then get a good night's sleep and get up the next morning and go on with life."