Duck Dynasty's Sadie Robertson: I Rather Preach to Real People Than Use Twitter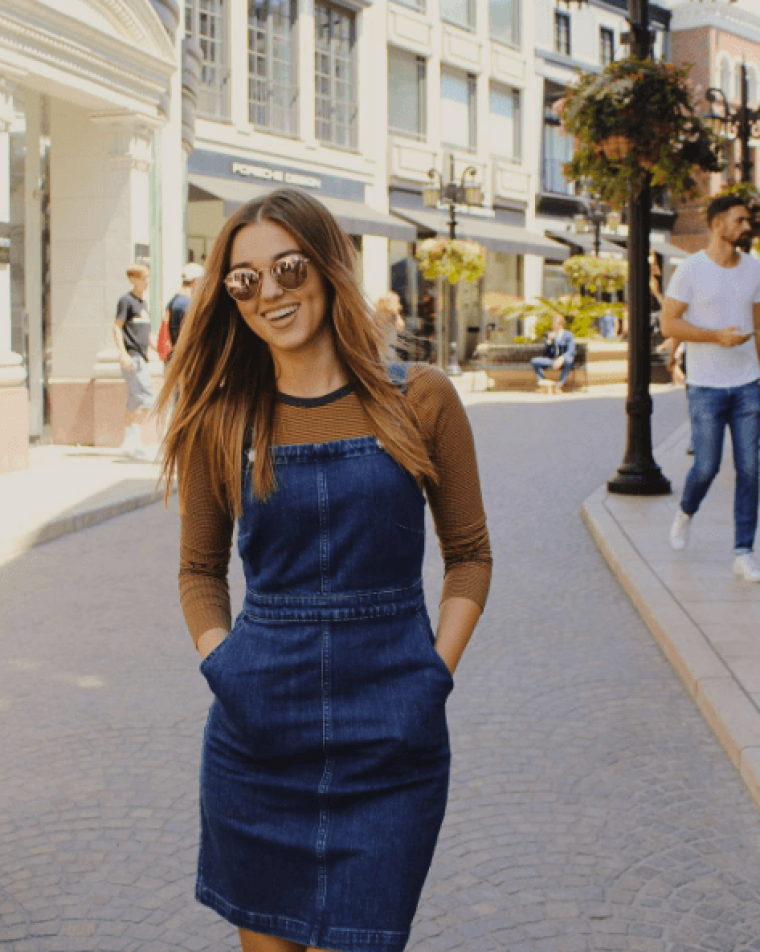 Duck Dynasty star Sadie Robertson revealed her desire to spread the light of God to others in person instead of on social media at a recent promotional stop for her "Live Original Tour."
In a video posted to Instagram, Robertson is heard talking about her passion to have a deeper connection with people.
"The other night in Tulsa was amazing! 17 souls saved!! Praise God!" she captioned the clip. "It got me pumped for the tour coming up next month, because this is the purpose of the tour... Whatever you see that night could change your life forever. It will mean a whole lot more than just a follow on Instagram or a retweet on Twitter. It's a moment that we get to spend together, and dig a little deeper than we ever could through the Internet."
The instagram video showed the 19-year-old on a stage explaining her reason for wanting to be on a tour where she can further connect with her supporters.
"When I first jumped into this whole fame, I was like, 'Oh my gosh, I'm getting so many followers this is so crazy, I can be such a light.' But then I started missing what it really meant to bring light to the world," Robertson explained.
She added, "I can be at home right now and I guarantee you that the 30-minutes I have to talk in front of you tonight are going to mean a lot more to you than 140 characters that I could have typed in one Twitter. Because that may get me some likes, some retweets, whatever but that's just going to leave your mind but whatever I say tonight this can spark in your heart and last forever. Don't miss that."
Robertson then went on to preach her sermonette. The "Dancing With The Stars" finalist ended the clip with the verse found in 1 Corinthians 15:58 which states, "Therefore, my dear brothers and sisters, stand firm. Let nothing move you. Always give yourselves fully to the work of the Lord, because you know that your labor in the Lord is not in vain."
Robertson recently confirmed that she's dating Texas A&M quarterback Trevor Knight, and like the Louisiana native, the athlete has a strong Christian faith that he unashamedly talks about.
"We've been dating for three weeks, so it's super chill," Robertson told ET on Monday. Robertson said after the Bieber concert they didn't talk for a month. But when Knight finally called to find out why they hadn't spoken, they hit it off and decided to make it official.
Last year, Robertson shared her aspirations for a future husband and shared that she prays he will be a man after God's heart. Knight appears to live up to those qualifications, and the Live Original author confessed that she was attracted to him for that reason.
"Trevor has to deal with his own kind of fame — that was weird for me," she told ET. "We're both kinda in the spotlight, but he does such a good job with it. He's a very strong Christian and he tells everybody about his faith, so we had a lot in common in that area."
The "Live Original" tour will feature Robertson sharing more about her faith and passion as she hopes to inspire attendees to live the life God calls them to live. The tour will include dynamic messages from other millennials in the Robertson family, along with high energy concerts, interactive sessions and more.
For more information visit liveoriginal.com
Follow Jeannie Law on Twitter:
@jlawcp