'Ducky Dynasty' Star Sadie Robertson Professes Faith, Defends Phil Robertson on 'DWTS'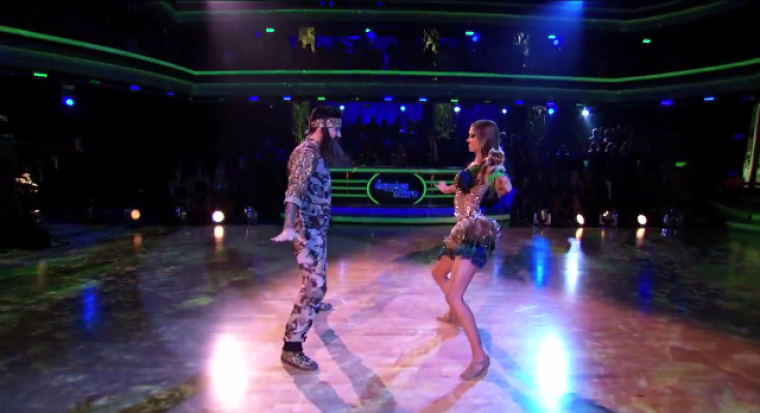 Duck Dynasty" star Sadie Robertson addressed her family and fame on this week's episode of "Dancing with the Stars" on Tuesday.
The 17-year-old model is still in the running for the season 19 "DWTS" championship title, but before she returned to the ballroom dance floor, Robertson pointed out key facts about her family. This week's "Most Memorable Year" special first saw Robertson reflect on the year 2012 when "Duck Dynasty" first premiered on A&E and swept the nation.
"I didn't realize how big it was going to be," she said on "DWTS."
Nevertheless, Robertson said that the fame and fortune was all due to her family's Christian faith.
"My family would not be where we are without our faith," she said. "That's what carried us this whole way. You know, we put our faith in God and we like to share that with everybody."
Furthermore, Robertson touched on the controversial comments about homosexuality made by her grandfather Phil Robertson. She was sure to add that the Robertson family patriarch always had support from his famous family members.
"Everybody knows who you are and they're looking for you to mess up," the teen model said. "My grandpa said some things that upset some people and the press came after him. The thing is, no matter what he would have said we should have stuck by him, because he's my grandpa. Yeah, he's very opinionated, but he's my family and family sticks together."
Meanwhile, Robertson is paired with professional dancer Mark Ballas on "DWTS" this season, and the couple has a strong fan following for their team known as the #QuackPack. In addition to Robertson's comments about her famous family on Tuesday, the teenager was joined on the dance floor by her father Willie, Uncle Si, Jep and Jace Robertson who helped performed the duck-themed dance.
Watch the performance here.