Duggar Family Bashed for Posting Photo of Toddlers Cleaning Floor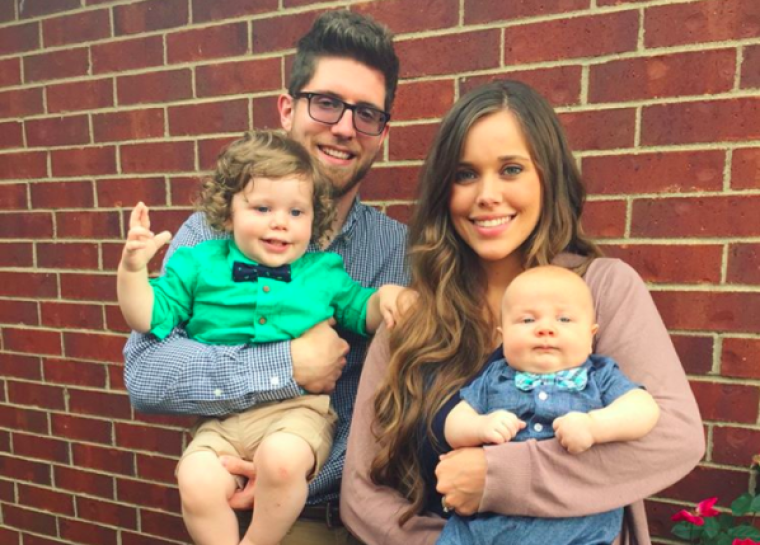 The Duggar family is being accused of bad parenting and doling out harsh punishments after they posted a photo on Facebook showing Josh Duggar's and Jessa Seewald's toddlers cleaning the floor.
The picture on Facebook, presumably posted by the grandparents, shows Josh and Anna Duggar's youngest child, Meredith, along with Jessa and Ben Seewald's oldest child, Spurgeon, holding two Swiffer Wetjets as if they were mopping the floor.
"Train them young," the post's caption reads, referencing Proverbs 22:6: "Train up a child in the way he should go; even when he is old he will not depart from it."
The Duggar family's post was misunderstood by many who assumed the toddlers were being punished or were mopping the floors as a form of discipline.
Many people who were critical of the photo commented: "You train dogs, not children."
Another person said, "It's so sad the way Duggar fans defend the way they live. Girls in that household are nothing but maids-in-waiting to be given away to the first male who shows any interest and then to pop out as many babies as humanly possible."
Others, however, supported the family and said the "19 Kids and Counting" stars were simply sharing a popular Bible verse on raising children.
Despite the criticism, the "Counting On" family have never condone such tactics in raising their children and continue to add to their growing clan.