Duggar Family Continues Receiving Evangelical's Support Amidst Josh Duggar's Molestation Scandal; Training Ministry Says 'Everyone Has Sinned'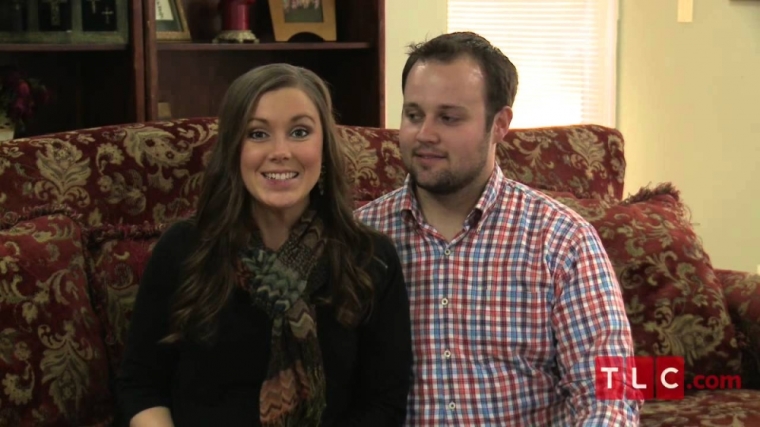 Jim Bob and Michelle Duggar of the reality-show "19 Kids and Counting" have continued receiving the backing of evangelical voices amidst the molestation scandal revolving their oldest son, Josh Duggar. Evangelism Explosion International, a worldwide training ministry, said that while Josh Duggar's actions as a teenager were "reprehensible," he has admitted and abandoned his wrong conduct.
"Having met the Duggar family and been in their home, I have great admiration and appreciation for how Jim Bob and Michelle instilled Christian values in the lives of each of their children. They are a model family but not, as they will quickly tell you, a perfect family. And that, of course, is true for all of us. We have all sinned —violated the moral law of God — in thought, word, and deed," EEI President John B. Sorensen said in a statement.
"Josh Duggar's actions 12 years ago as a young teenager were wrong and reprehensible. But he acknowledged and abandoned his wrong conduct. His parents addressed it in his life and in the lives of his victims — providing correction for him and supportive counseling for them. He has not hidden or denied his immoral actions but openly acknowledged what he did — even telling his wife, Anna, and her family long before the two were even engaged," Sorensen added.
Josh Duggar, now 27, confessed and apologized for molesting five girls when he was 14-years-old, following the release of a police reported by InTouch Weekly.
The father-of-four explained in a message to fans on Facebook: "Twelve years ago, as a young teenager I acted inexcusably for which I am extremely sorry and deeply regret. I hurt others, including my family and close friends," he said.
"I confessed this to my parents who took several steps to help me address the situation. We spoke with the authorities where I confessed my wrongdoing and my parents arranged for me and those affected by my actions to receive counseling."
Duggar has since resigned from his position at the Family Research Council, while TLC pulled "19 Kids and Counting" from its schedule for the time being.
He has received the backing of several evangelical voices, however, including GOP presidential candidate Mike Huckabee, who took to Facebook to defend the evangelical family.
"Josh's actions when he was an underage teen are as he described them himself, 'inexcusable,' but that doesn't mean 'unforgivable,'" Huckabee wrote last week.
"He and his family dealt with it and were honest and open about it with the victims and the authorities. No purpose whatsoever is served by those who are now trying to discredit Josh or his family by sensationalizing the story."
The Republican candidate's comments sparked a great deal of debate in the comments section, The Daily Mail and other sources pointed out, while many suggested Huckabee was not right to defend the Duggars in this case, close to 70,000 others "liked" his initial post.