Duggar Sisters File Lawsuit Against Police, In Touch Magazine for Breach of Privacy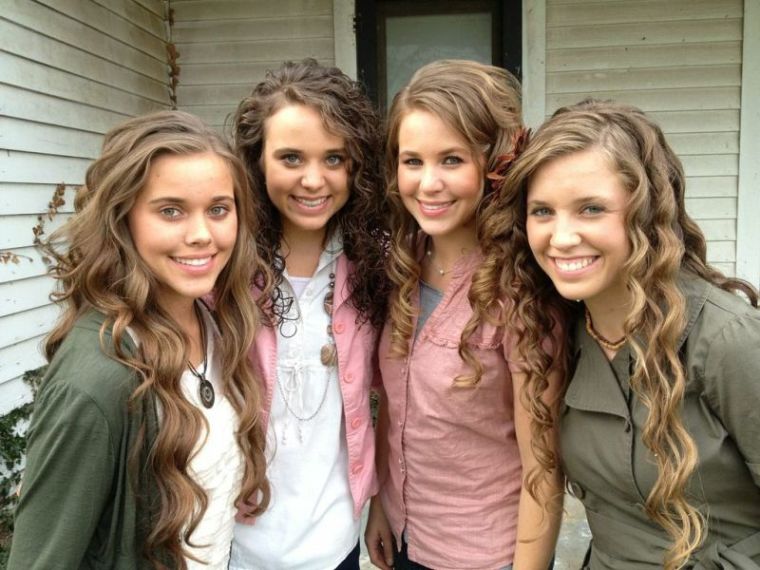 Two years after Josh Duggar's molestation accusations surfaced, his four sisters are suing an Arkansas police department and In Touch magazine for leaking their private documents.
According to TMZ, Jill, Jessa, Jinger and Joy have filed a lawsuit against the Springdale Police Department for releasing private documents in 2015 concerning claims they made as minors against their brother.
According to the lawsuit, the girls are making the argument that when they spoke to investigators in 2006 about the molestations, they were assured their statements were legally protected and would only be shared with police and child protective services officials because they were all minors.
In the lawsuit, the Duggars say In Touch magazine filed a Freedom of Information Act request in 2015 to obtain the police files. The Duggars said the magazine published at least eight stories that revealed personal information about them, even though under Arkansas laws the police are forbidden from disclosing any information related to sexual misconduct involving children.
As a result, the Duggars' show, "19 Kids and Counting," was canceled, and Josh entered a rehab program. The aftermath is not the reason why they've filed the lawsuit, the sisters have said, noting that they're doing it to protect the rights of other minors.
A spokesperson for the city of Springdale also released a statement to TMZ, stating: "The claims and allegations in this lawsuit are without merit and are false, and we are confident that the federal court will take the time to carefully hear the facts and arguments in this matter. ... It is unfortunate that now, at this late date, the plaintiffs have chosen to file a misguided lawsuit against dedicated public servants and are seeking damages from public tax dollars."
According to the lawsuit, the four sisters are seeking unspecified compensatory and punitive damages against the city of Springdale, the Springdale Police Department, In Touch and other Springdale authorities because they were "revictimized" by the release of the information that contained "cosmetic redactions" which allowed them to be identified as their brother's victims.
At the time of the media firestorm in 2015 the names of the Duggar sisters were never revealed but Jessa and Jill identified themselves as two of Josh's five underage victims in an interview with Megyn Kelly on "The Kelly File."
The lawsuit now confirms that Jinger and Joy were also victims. The identity of the fifth victim, however, is still undisclosed.
Read the lawsuit filed by Duggar sisters here.