Duggar Sisters Return to TV Months After Axed Reality Show '19 Kids and Counting'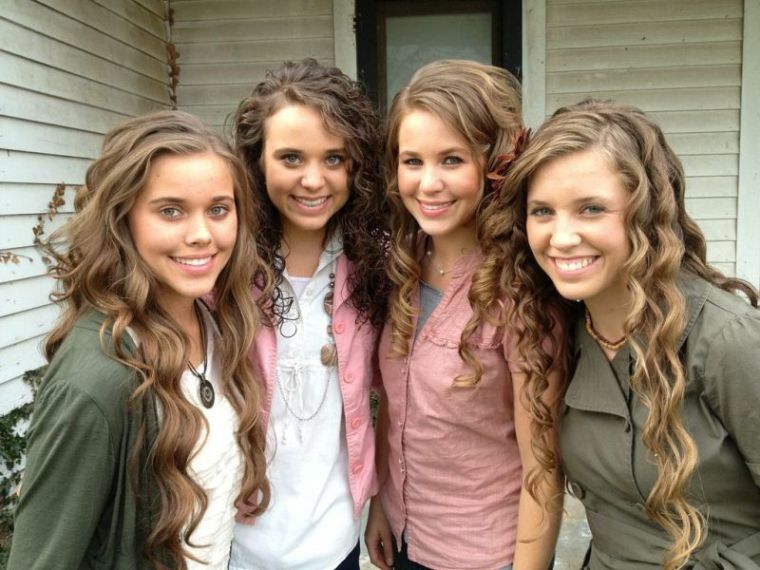 Two months after TLC canceled its long-running reality TV series "19 Kids and Counting," the network has announced that it will feature members of the famous Duggar family in at least two new programs.
On Thursday, TLC confirmed that sisters Jill Dillard, 24, and Jessa Seewald, 22, are set to return to TV screens in new specials about their faith-based lifestyles. Production will soon begin on the programs about Jill and her husband Derrick's journey through Central America and Jessa's pregnancy and journey into motherhood for the first time.
"What we will be following in these specials is Jessa preparing for her first child," TLC Executive Vice President and General Manager Nancy Daniels told The Associated Press, "and we'll be watching Jill preparing to make a major move to Central America with her family, which we know is something our audience will be interested in."
In July, the devoutly Christian Duggar family was left disappointed when TLC canceled their hit reality TV show, which first aired in 2008. The decision came amid public backlash stemming from a decade-old molestation scandal involving their brother, Josh Duggar, who admittedly molested both Jill and Jessa, among other victims.
Despite the media scrutiny surrounding Jill and Jessa, both sisters are very much on board with the new programs, with Daniels explaining "this was something they wanted to do."
"We know that our audience is really excited about what's been going on with Jill and Jessa as they move into young adulthood," said Daniels. "And now they're both at the precipice of big changes. With what was happening in their lives in the next few months, it felt like now is the time [for the specials], and we got going pretty quickly."
In May, Jessa and Jill came forward as being among five of Josh's victims, although they shared that after much prayer they had forgiven their brother for the assault. Josh publicly apologized for his actions during that same month.
"This is something that's already dealt with," Jill previously told Fox News' Megyn Kelly. "We've already moved on. It's not the truth. Everything is distorted."
Jessa also stressed that the entire family had already "forgiven" Josh and added: "I do want to speak up in his defense against people who are calling him a child molester or a pedophile or a rapist, [like] some people are saying. I'm like, 'That is so overboard and a lie, really.' I mean, people get mad at me for saying that, but I can say this because I was one of the victims."
In a bid to raise awareness of child sex abuse, both sisters took part in a recent TLC documentary titled "Breaking the Silence," which aired in August.
"They thought it was an important issue, and they showed an incredible amount of courage in sharing their story," Daniels said. "We were struck by that courage, and by how they are moving forward. Our audience continues to be engaged with what's going on in their lives."