'DWTS' Coach Peta Murgatroyd Cast in Upcoming Christian Film 'Faith Hope & Love'
'DWTS' Coach Peta Murgatroyd Cast in Upcoming Christian Film 'Faith Hope & Love'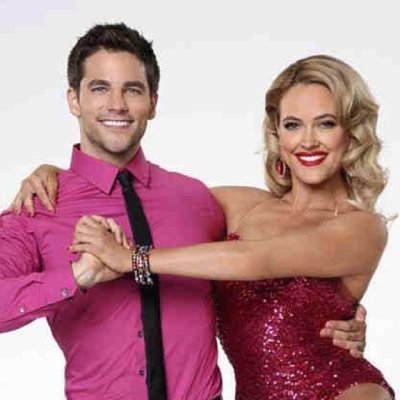 "Dancing With the Stars" professional dancing coach Peta Murgatroyd will star in the faith-based family film "Faith, Hope & Love" as her first on-screen acting gig.
Deadline announced that the ballroom dancer was lending her dancing skills and showcasing her acting talent in "Faith, Hope & Love," a movie co-directed by J.J. Englert and Robert Krantz.
Murgatroyd will reportedly play Faith Turley, "a recently divorced woman whose troubles are compounded by the fact that her dance studio is in jeopardy of being shut down. Needing money, Faith enters a 'Pro and a Schmo' dance contest where she partners with Jimmy Hope (Robert Krantz). It is this partnership that leads Faith to begin to rediscover her faith in life, love and the pursuit of her dreams."
Joining the New Zealand-born Australian professional Latin dancer in the film is Ed Asner, Michael Richards ("Seinfeld"), Corbin Bernsen ("Psych"), M Emmet Walsh ("Blade Runner"), and actress Candace Cameron Bure's daughter, Natasha Bure ("Switched for Christmas").
The screenplay was written and produced by Krantz along with Englert.
"I am so honored and excited to be a part of @faithhopelovemovie and I cannot wait for you to see it! Acting has been a passion of mine since I got to LA in 2010 and I have loved every second of filming with @therealrobertkrantz and the crew. I'm humbled and thrilled to have this opportunity!" Murgatroyd wrote on Instagram in December.
It is not clear yet as to whether the filming will overlap with the new season of "Dancing With the Stars," but it isn't the first time a DWTS coach transitioned into acting. Both Derek and Julianne Hough, as well as Mark Ballas, have all successfully ventured into acting.
Murgatroyd first put her acting skills to the test opposite her husband, Maks Chmerkovskiy, in the Broadway dance showcase of "Burn the Floor."
"Faith, Hope & Love" is currently set for a November 2018 release. For more information, visit the website.