'DWTS' Football Player Rashad Jennings Says God Kept His Family Together
'DWTS' Football Player Rashad Jennings Says God Kept His Family Together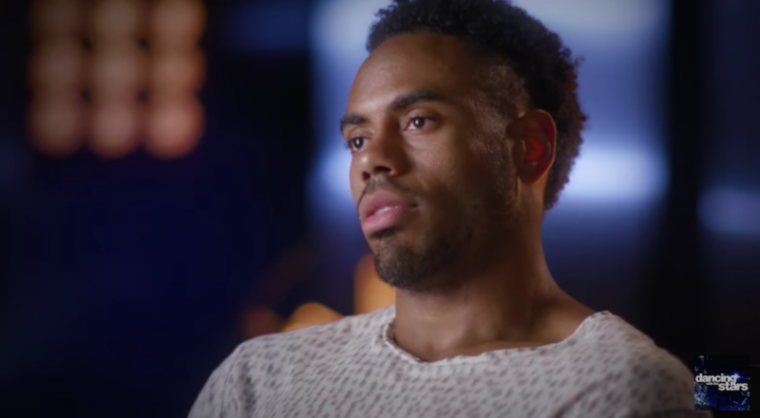 "Dancing With The Stars" contestant NFL player Rashad Jennings admits God and prayer have truly helped his relationship with his once estranged father.
Many of the "Dancing With The Stars" contestants highlighted their faith during Monday night's "Most Memorable Year Night" on the hit ABC show. Simone Biles emotionally thanked her biological grandparents for adopting her by dancing to Chris Tomlin's worship tune, "Good Good Father." Actor and retired professional wrestler Mr. T also left "DWTS" judges in tears with his testimony and a stunning dance routine to "Amazing Grace" before exiting the show.
What fans might not have known, however, is that former Giants running back Jennings also credited God backstage for reconciling his family.
Jennings' father, Albert, previously had issues with alcohol and it greatly affected their relationship. But after Albert suffered a stroke and diabetes, having to have both of his legs amputated, the young athlete rushed to his parents' side.
Now fully restored to his wheelchair-bound father as seen on the dance competition, Jennings told Fox News backstage at "DWTS" what helped their relationship.
"We love together, pray together, make mistakes together. There's something about having family and keeping God in it that kind of unites us," he said.
The 32-year-old also revealed they keep humor at the forefront of their outings together.
"We went out to eat and my dad is a double leg amputee [but] we have fun with each other ... I told my brother, 'You gotta scoot up. Dad needs some leg room.'"
Jennings said that Albert's disability happened partly because of alcohol abuse and "not really taking care of himself like he should when he was really in that dark place."
Despite having gone through so much heartache because of his father's former addiction, Jennings vowed that he will now remain close to his dad.
"Whatever life gives us, we're going to be together. You can love when you're angry. People forget that," he concluded.
On the show, which aired April 10, Jennings and his dance partner Emma Slater danced to Katy Perry's "Unconditionally," and earned his highest score of the competition, a rare 39 out of 40 score from the four-judge panel.
Before they danced, for the "Most Memorable Year Night" theme, Jennings really shared openly about his complicated upbringing with his father that left him filled with pain and anguish. Nonetheless, his father's medical condition helped bring restoration. The young athlete flew his father in for the episode and once Jennings finished the dance he rushed into the crowd and hugged his father and began to cry on his shoulder.