Eagles QB Sam Bradford on Football: The Lord Is Out There With Me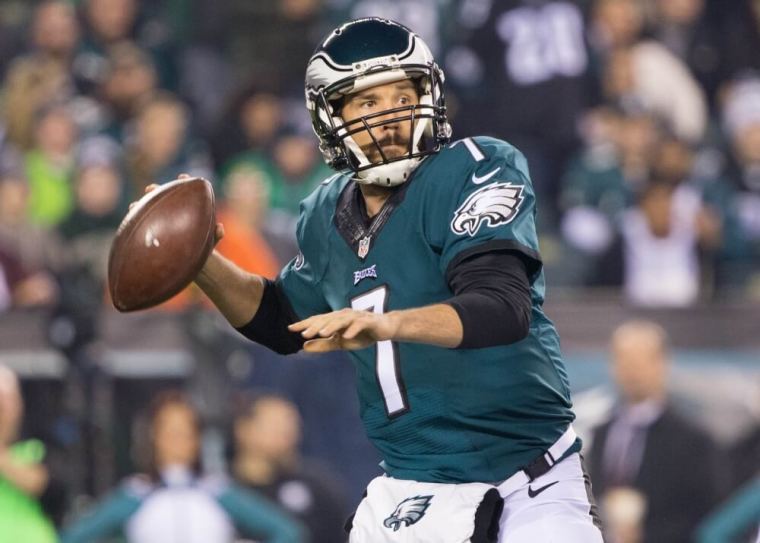 Philadelphia Eagles quarterback Sam Bradford will be a free agent this offseason but the NFL star knows that his help doesn't come from those who stand with him out on the field or in the front office but from the one who stands tall within his heart.
"I know that the Lord is out there with me," says Bradford in a video posted for I Am Second. "He's given me all the talent that I have and without Him there's no way that I would even step foot on a football field."
Keeping God first is a priority for the athlete, and — despite speculation about which team he will play for — Bradford is mindful to yield to God's will. "The minute that you start to think that you're first and He's second, and that what you think and what you have planned in your mind is more important than what He has planned for your life — that's the minute your life starts to go the wrong way … If it's not the way the Lord wants it to be, it's not the way it's going to be in my life."
For a star player like Bradford there is constant pressure and expectation to do well every time he steps onto the field. "Everyone in this state, they take football very seriously. There's a lot of pressure on me to play well and I put a lot of pressure on myself … " In those high-pressure situations, knowing that he's not alone helps the athlete to keep his cool.
Tennis legend Billie Jean King has been quoted as saying that "pressure is a privilege." That sentiment is echoed by Bradford, who remembers to live in the moment.
"I'm probably one of the luckiest people alive to get to play for the team that I've always wanted to play for ... I just try to make the most of it and have as much fun as possible."
But Bradford reminds listeners that his life is much more than the shining moments out on the field before cheering fans. "There's a lot of effort, a lot of sacrifice. There's a lot of stuff that goes on behind the scenes that people don't see," he said. "You wake up early, go to work outs ... go to meetings, go to practice ... "
With a hectic schedule, the athlete finds balance, strength and refuge in Christ. "To have a relationship with the Lord, and to be able to spend time with Him every week, it's something that really just lets me get away from everything else. When I'm with Him ... I stop thinking about football. I stop thinking about any other problems that are going on in my life."