Ed Young to Preach Pro-Wrestling Sermon Series Featuring WWE's The Undertaker, Ric Flair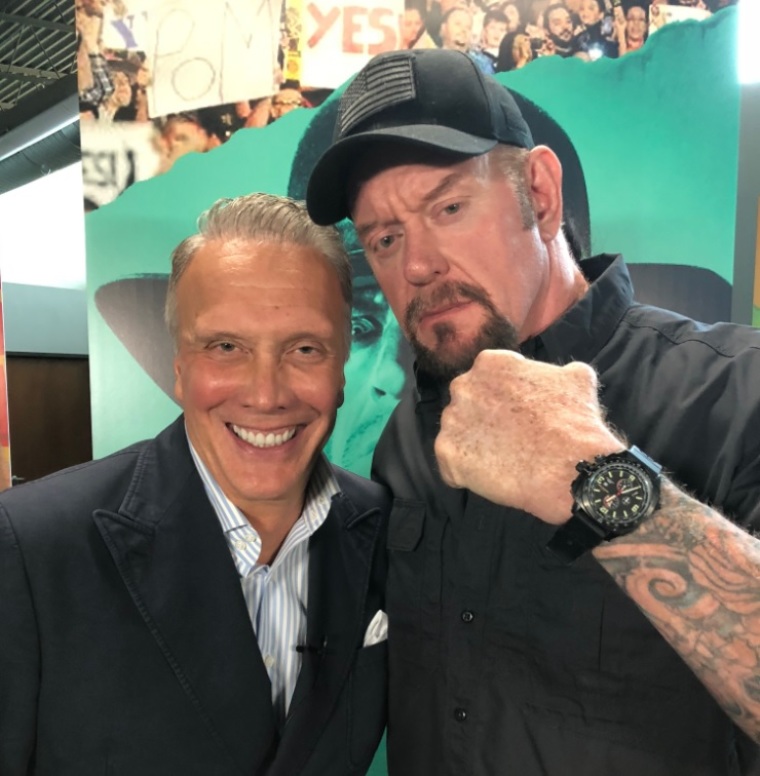 Texas megachurch pastor Ed Young is going to have a professional wrestling themed sermon series in which he will interview notable wrestlers like The Undertaker, Ric Flair, Sting, and "The Million Dollar Man" Ted Dibiase.
The senior pastor of Fellowship Church, a multisite congregation based in Grapevine, Texas, recently announced that the four-week series will begin on Sunday, Sept. 9.
In a Thursday interview with The Christian Post, Young explained that he had considered centering a sermon series on wrestling for years given how often it appears in the Bible.
"One of the most used metaphors in scripture regarding the Christian life is that of a wrestler," said Young, citing as examples Ephesians 6:12 and Jacob wrestling with an angel, as described in Genesis 32:22-32.
"It's a staple in our culture so I thought wouldn't it be cool to interview some of the most popular wrestlers in the world, to have them at Fellowship, and then to speak out of the scripture regarding wrestling?" Young said.
Each of the four pro-wrestlers will be interviewed, with three of the interviews being live and a fourth being prerecorded. Young declined to comment which wrestler would have the taped interview.
Fellowship Church's main worship stage will also have a wrestling ring constructed on it, with one section opened up for the congregation to better see him and his interviewee.
Young explained that this was his way of using "word pictures" and enforcing the metaphor of wrestling with God, which he said would be the key theme of his sermon series.
"The whole series is wrestling with God and it's a match that everyone needs to lose," said Young, noting that he did not consider the series to be "Christianity 101."
"It's really probably Christianity 401. But we're using 101 techniques, a big overarching picture everyone can connect with."
The Big Four
The four pro-wrestlers Young will interview for his sermon series are notable names in the professional wrestling industry, both in World Wrestling Entertainment and other companies.
Flair, Sting, and DiBiase are all in the WWE Hall of Fame and many speculate that the Undertaker will eventually be inducted in the near future.
Young told CP that his church was able to get such famous pro-wrestlers for the series because they "just worked our rears off to do it."
"We called and called and called," said Young, "we're friends with one of the wrestlers who knows all these guys and he was able to put us in contact with these wrestlers."
What also helped, explained Young, was that another professional wrestler he declined to name was friends with a pastor friend of his, which helped Fellowship connect to the notable wrestlers.
Trading the Gospel for Entertainment?
Some have criticized Young for the focus on pro-wrestling. When the senior pastor announced the sermon series on Twitter, some were quick to denounce the idea.
"Trading the Gospel for entertainment. This is a true picture of the seeker sensitive garbage that's infiltrating our communities. Foolishness to the max," tweeted one critic.
For his part, Young told CP that he seeks to "teach the way Jesus taught," pointing out that with his parables Jesus "used word pictures," as "most of what He said were stories, things that the culture could connect with."
"We're a Bible-teaching church, but we try to teach, to communicate the way Jesus communicated, which would be using word pictures and illustrations that our culture can identify with and then obviously explaining from scripture the deeper meanings behind these metaphors," replied Young.