New Film on 'Million Dollar Man': From Bad Boy Pro-Wrestler to Jesus (Video)
New Film on 'Million Dollar Man': From Bad Boy Pro-Wrestler to Jesus (Video)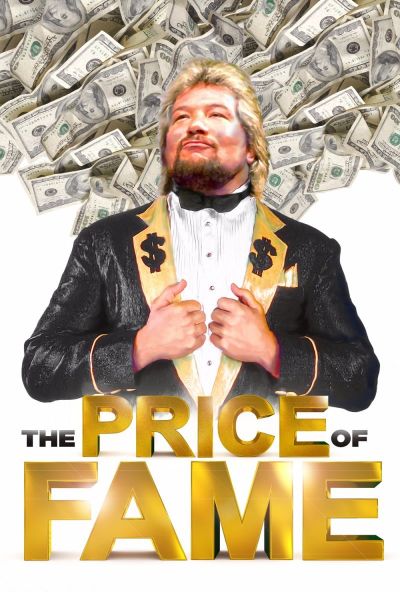 WWE's "The Million Dollar Man" Ted DiBiase is gearing up to release a new film, titled "The Price of Fame," which will chronicle his rise to fame as a bad boy wrestler to becoming a loving family man and pastor.
To his thousands of adoring wrestling fans around the world, DiBiase is known as the "Million Dollar Man." In the WWE arena, he is known as one of the "greatest villains in pro-wrestling history." But that is not where DiBiase's story ends and the documentary, "The Price of Fame: The Story of Ted 'Million Dollar Man' DiBiase," will take viewers on a journey through his inspiring search for meaning, which changed him from a self-absorbed, hot-shot wrestler into a devoted Christian, family man and ordained minister.
The Fathom Events and Engage Media Partners film will showcase in U.S. theaters for one night only on Nov. 7.
According to the film's synopsis, "The Price of Fame" is "a story of redemption ... At the height of this character's wrestling fame, he had held multiple championships, including one that he bought! However, backstage, the greatest wrestling match Ted DiBiase was having was with himself. He was a devoted family man, a pillar of his community, and a man who had faith. On the other side was a man that was 'living the life.' He defined 'Sex, Drugs and Professional Wrestling' ... The Price of Fame is told through the eyes of Ted's son, former WWE Superstar, Ted DiBiase Jr. He journeys through pro wrestling's past to find his father's story and to find his own faith all over again."
"'The Price of Fame' shows that fame, money, power and prestige are not what's really important in life. Devotion to family and friends, giving of yourself to others and building strong character and integrity – these are life's priceless commodities, and are far more rewarding than anything money can buy," DiBiase said in a statement shared with The Christian Post.
"Although I appreciate my time in wrestling, I don't want to be remembered as a wrestling legend, but someone who, through much grace and mercy, overcame many mistakes. I want to be known as a husband, father, grandfather and friend who left a legacy of selfless love and devotion."
The documentary is meant to "stir nostalgia" in wrestling fans everywhere. The Peter Ferriero directorial debut also explores DiBiase's family life, the legacy in pro-wrestling that was passed down from father to son, but most of all, the impact the family has made outside of the wrestling ring.
Today, DiBiase is a devoted Christian and full-time evangelist who travels as a motivational speaker. The ordained minister speaks to churches, youth groups, men's meetings, businesses, public schools and universities. The former wrestling champ is also a spokesperson for and board member of The Sunshine Foundation, an organization for terminally ill and handicapped children.
DiBiase is married to his wife Melanie of 31 years and together they have three sons: Michael, Ted Jr. and Brett.
"The Price of Fame" will be shown in more than 600 select movie theaters in the U.S. through Fathom's Digital Broadcast Network. For more information or to purchase tickets to see the film, visit the website.