Educating the Whole Child: The Intersection of Faith and Education
Educating the Whole Child: The Intersection of Faith and Education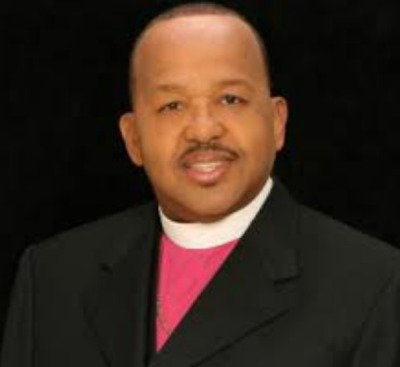 Scripture calls Christians to raise our children in a manner consistent with Godly principles. "Train up a child in the way he should go," Proverbs tells us, "And when he is old he will not depart from it." This is wise advice for parents, and it extends to all the ways we can support parents in their role, including and especially the education of our children – body, mind and soul.
God has endowed each child with dignity, value and unique gifts, which require an education that addresses the whole child. As Evangelicals, we of course focus first on a child's spiritual development, but I wonder if we've fully considered our role in supporting the development of a child's mind and body. In order for the next generation to share their gifts with the world – as leaders in ministry, commerce, art, and every sphere of life – they must have a solid education in which to grow their talents, to empower their potential. For this reason I'm standing shoulder to shoulder with other leaders in the Faith & Education Coalition, such as Rev. Samuel Rodriguez of the NHCLC and Elder Bernice A. King of The King Center, to advocate for educational equity.
The intersection of faith and education offers a powerful nexus of support for our students. They need to see that their parents, pastors, and Sunday School teachers value education and the hard work required to learn. They need to see that we, along with their teachers, are setting expectations high, calling them to maximize the gifts and talents God has placed in each them. Our students need to hear that it is a matter of Christian stewardship to develop their intellect, to learn about the world around them and discover their unique role.
As we urge students on to great accomplishments, we must also remove the impediments to their success and supply the resources they need. I am not only a product of DC Public Schools, I was a teacher in DCPS for 10 years, and I saw firsthand the difference it makes when our teachers and school leaders push students to do more and to do their best. In far too many schools, one of the first impediments is low expectations of students, which lead to graduates who have diplomas that hold an empty promise. Graduation without preparation, for life and ministry and career, is no accomplishment. We must insist that all students are held to high educational expectations, such as the Common Core, so that educational equity becomes reality. What a child doesn't learn in high school can not only trap them in a cycle of poverty, but it can also rob them of an opportunity to share their gifts with the world.
We cannot keep silent as our children's talents lie untapped, their bright minds unchallenged. We must increase our expectations and offer equally high standards for children in every corner of the U.S. Once a leader in education, our great country now falls below the global average in every category of the. Last year, the Program for International Student Assessment (PISA) found the U.S. slipped from 25th to 31st in math proficiency, and from 11th to 21st in reading. This should not be the case for a country filled with talented young people and those who value these children, who consider them gifts from God and see them as the future leaders of our communities of faith as well as of our nation.
Let us be active as we meet at the intersection of faith and education. We can speak out more boldly for minority students, who have now become the majority group in public schools. We can insist more determinedly that their educational opportunities are equitable, regardless of ethnicity. We can advocate more urgently for the low-income families whose children attend public schools in the highest numbers, to ensure that they are held to high academic standards, including the Common Core Standards. We can build biblical literacy more typically along with basic literacy. We can volunteer more selflessly in mentoring programs, encourage education from the pulpit, and talk more intentionally with the youth in our congregations about college and career planning. We will most definitely serve God and his people well by ensuring the education of the future leaders of our churches and our nation.
Our nation's children will benefit from a few basic biblical principles being embodied at the intersection of faith and education: equity, justice and deep conviction of the value of every child.
Archbishop Alfred A. Owens, is Senior Bishop of the Mt. Calvary Holy Church of America. He also serves as the Dean of the Joint College of African American Pentecostal Bishops and as an Adjunct Professor at Howard University School of Divinity. Bishop Owens, a product of the D.C. public school system, served as a teacher in D.C. schools for ten years.