Egypt President Mohamed Morsi Ousted, Army Suspends Constitution
Mohamed Morsi is no longer the president of Egypt, state sources are reporting, after the country's military announced on Wednesday night that they are suspending the Constitution.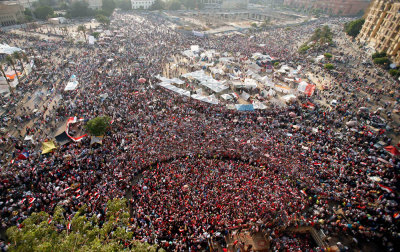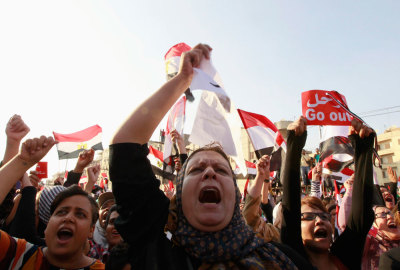 The announcement was made by military chief Abdel Fattah al Sisi, who said that Morsi had failed to meet the people's expectations. In the last few days, millions of Egyptians had risen up against the nation's first democratically elected president, who was elected one year ago.
CNN reported that protesters celebrated with fireworks as soon as the news was announced, while troops moved in around the capital and surrounded demonstrations by the former president's supporters in Cairo.
Sixteen people had lost their lives over the weekend when protesters, angry at the dire economic situation Egypt has found itself in, stormed the Muslim Brotherhood's headquarters in Cairo, and clashed with Morsi supporters throughout the city.
Following the violent weekend, the army gave Morsi a 48-hour deadline to respond to demands from protesters. Morsi had given no indication that he was ready to concede power, instead promising that he is prepared "to sacrifice my blood for the sake of the security and stability of this homeland" in the early hours of Wednesday, as the deadline approached.
Morsi had reportedly offered to form an interim coalition government "that would manage the upcoming parliamentary electoral process, and the formation of an independent committee for constitutional amendments to submit to the upcoming parliament" shortly before his removal, but that proved too little, too late.
Middle East News Agency noted that leaders from Egypt's Muslim and Christian communities would now meet with military leaders and opposition figures to discuss an end to the current political crisis and pave the way forward for the North African country, whose future very much remains in doubt.
Mursi Ousted as Egypt's President; Constitution Suspended