Lutheran Couple Ridiculed for Opposing Gay Marriage File Defamation Suit Against ELCA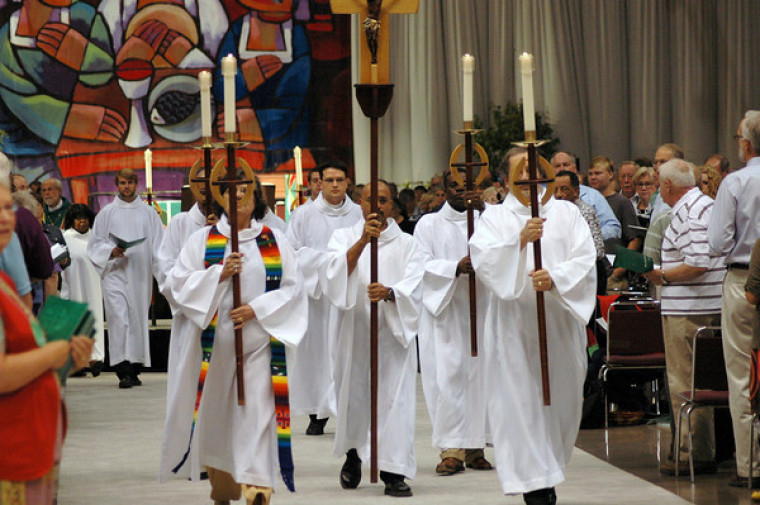 A conservative Lutheran couple living in North Dakota have filed a lawsuit against the Evangelical Lutheran Church in America, claiming they were defamed and discriminated against by their congregation over their theologically conservative viewpoints.
Ray and Joan Grabanski of Kindred filed the suit in Cass County District Court earlier this week against the ELCA Eastern North Dakota Synod and Norman Evangelical Lutheran Church.
In their suit the Grabanskis charge that the congregation treated them maliciously after they expressed their opposition to gay marriage.
Bishop Terry Brandt of the ELCA Synod provided The Christian Post with a statement in which he said he was "deeply saddened by the misunderstanding which has occurred between Norman Lutheran and Ray and Joan Grabanski."
"I am grieved by the fact the Grabanski's have filed a suit against their own congregation. The court is not the place for church issues to be resolved," stated Brandt.
"That being said, I hold both Norman Lutheran and the Grabanski's in my prayers trusting God will bring hope, peace and reconciliation."
The synod directed CP to their legal counsel, Keith Miller. However, the lawyer declined to provide comment to CP regarding the lawsuit and the current status of the case.
According to the Grand Forks Herald, the Grabanskis are demanding approximately $50,000 over alleged damages caused by "defamation and emotional distress" as well as "punitive damages to be possibly pursued later."
"The lawsuit says when the Grabanskis made their views known, they were subjected to 'public ridicule, scorn, intimidation, isolation' by the church leadership, and were told the congregation was too liberal for them," reported Emily Welker of the Herald.
"Joan Grabanski was asked to stop teaching Sunday school, and the couple was told they could leave or be forced out, with church leaders calling them 'a cancer,' the lawsuit alleges. The lawsuit also alleges the local synod of the ELCA was aware of the conflict and failed to stop the damaging behavior."