Election 2020: What do the final polls before Election Day predict?
PollyVote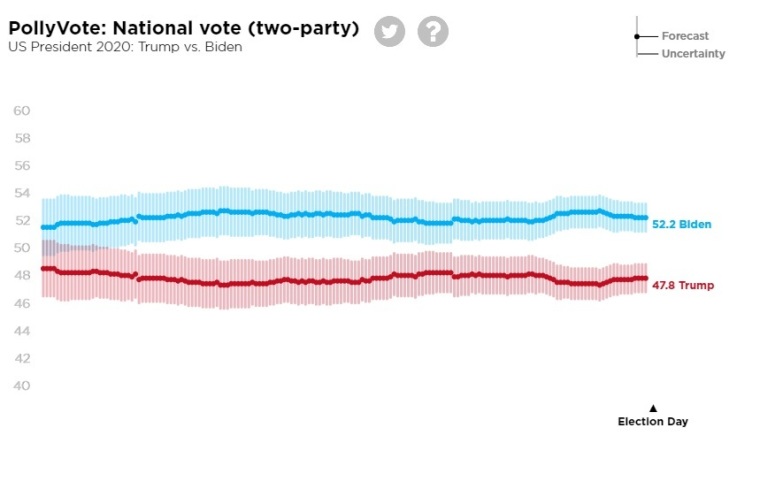 The presidential election forecasting website PollyVote, which tracks presidential election polls daily, has predicted a Biden victory over Trump in the popular and electoral vote.
In a polling forecast posted Monday, the site had Biden ahead with 52.1% of the popular vote and 333 electoral points, while Trump had 47.9% of the popular vote and 205 electoral points.
PollyVote posted polling forecast results going as far back as May 15, when Biden led Trump 51.5% to 48.5%. At no point did Trump lead Biden in the forecast numbers.
The current Biden lead represented a slight decrease from two weeks ago when the Democratic challenger led the Republican incumbent with 52.6% of the popular vote versus 47.4%.
In addition to being a reporter, Michael Gryboski has also had a novel released titled Memories of Lasting Shadows. For more information, click
here.