Elementary School Removes Dan Savage LGBT Quote on 'Gender Unicorn' Bulletin Board Amid Parental Outrage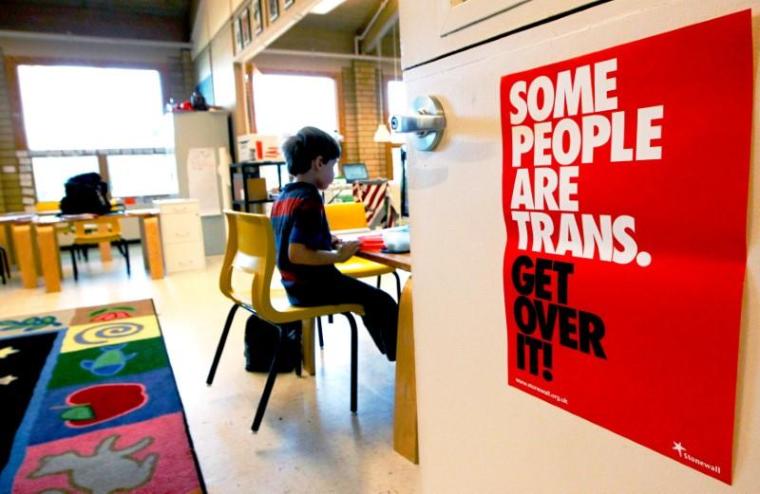 An elementary school in California has removed controversial aspects of its bulletin board that featured a "gender unicorn" promoting topics on sexual attraction and gender identity after parents lodged complaints. 
Rancho Romero Elementary School, part of the San Ramon Valley Unified School District, also came under fire for promoting quotes by gay rights activist Dan Savage.
"For him to be a role model for 4-year-olds to 11-year-olds is utterly disgusting," one parent who chose not to be named told the Todd Starnes Radio Show, as reported on Wednesday.
"He's not someone you want to put up at an elementary school."
Savage has in the past stirred significant controversy, and has accused conservatives, such as Family Research Council President Tony Perkins, of sitting "on a pile of dead gay kids" for the latter's biblical views on homosexuality.
Perkins hit back against the claims in 2012, telling The Christian Post that "we at FRC have been very clear about the inherent worth of each and every individual because they are created in the image of God."
In 2013 Savage also argued that abortion should be a "mandatory" practice to enforce "population control," stating that there are "too many god---- people on the planet."
The anonymous caller told Starnes that parents were concerned about how the gender unicorn character was being used to push an agenda on impressionable children about gender identity, gender expression, and sexual and romantic attraction.
"A unicorn — an object loved by little children — was used to lure them to the bulletin board," the parent said. "It felt like it was a creepy way to lure a child over to the board and confuse them about gender."
The school district has said that the bulletin board focuses on different themes each month, and January was designated as a time for "breaking out of gender stereotypes."
"The school has a parent-led Inclusion and Diversity Committee that maintains a bulletin board to highlight a different theme each month within the rubric that all students, staff and parents are safe and welcomed on campus," a spokesperson said.
The school has since reportedly modified parts of the display after parents complained. Savage's quote has also been removed.
Several schools across the nation have embraced the "gender unicorn" character, which is also aimed at transgender students and those struggling with gender identity issues.
Conservative leaders, such as the Rev. Franklin Graham, spoke out against a North Carolina school district that also used the gender unicorn character for training sessions in 2016.
"Parents, watch out. They are using this unicorn to grab the imagination of children and make this seem acceptable," Graham warned at the time.
"The Communists used brainwashing in Eastern Europe and Russia, and they took the parents out of the decision-making process and the state began to make decisions about morality. This is a dangerous path."
In other cases of parents pushing back against gender identity material, Bourbon Middle School in the Crawford R-1 School District in Missouri was forced to defend itself after six graders were asked in a survey whether they were born in the wrong gender.
"To me, anyone asking my 11-year-old daughter if she likes girls or boys, and if she wants to be transgender, if that's not a parent, or it's not coming from me, that's just perverted," said parent Courtney West.
The school later insisted that it was not aware of the specific questions found in the Missouri Department of Mental Health's Missouri Student Survey that it administered, and that students are not forced to answer questions they do not feel comfortable with.