Episcopal Bishops Vote Unanimously to Re-Admit Cuba Church as a Diocese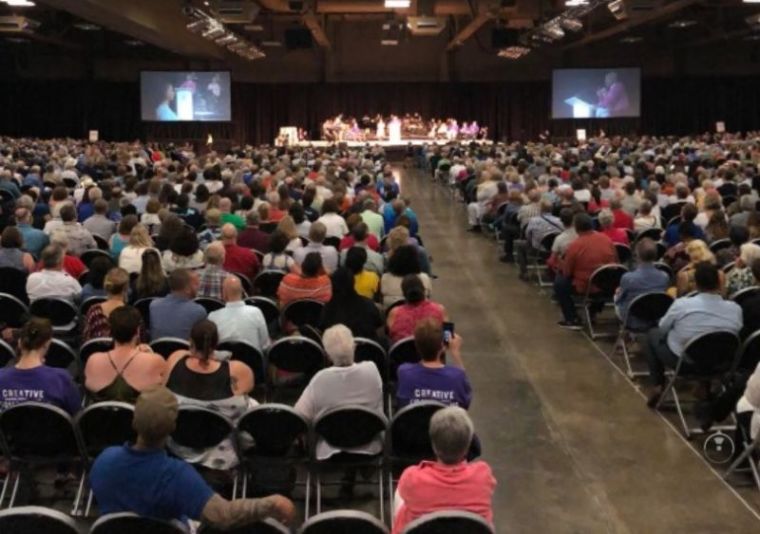 The Episcopal Church's House of Bishops have voted unanimously to re-admit the Cuba church as an official diocese of the mainline denomination, decades after officially cutting ties.
At the Episcopal Church's 79th General Convention in Austin, Texas, the Bishops voted on Tuesday to support a resolution that reunified with the Episcopal Church of Cuba, returning them to the status of a diocese.
Through an interpreter, Cuba Bishop Griselda Delgado del Carpio expressed support for the House of Bishops' vote, noting that many had "hoped we'd return to the church."
"I feel the breath of the Holy Spirit. Thank you, everyone, for the support right now, but really for the support all these years," said Bishop Delgado del Carpio, as quoted by Episcopal News Service.
Known as Resolution A238 and titled "Admit Episcopal Diocese of Cuba as a Diocese of The Episcopal Church," the measure officially re-admits the Cuban church into the denomination.
This means that the Cuban church's bishop can "be eligible to participate in the House of Bishops consistent with its rules of order" and its clergy can be "eligible to participate going forward in the International Clergy Pension Plan (ICPP) and its related plans." The Caribbean church body will also receive additional funding.
"... the General Convention [will] request the Joint Standing Committee on Program Budget and Finance to consider a Budget allocation of $400,000 for ministry and mission of La Iglesia Episcopal de Cuba and $50,000 for the interim body's work for the implementation of this resolution," resolved A238.
The Episcopal Church of Cuba first began in 1901. During the 1960s, the new Communist government cracked down on the church, closing its schools and displacing many of its clergy.
In 1966, in response to the Cuban government's policies, the Episcopal Church's House of Bishops decided to separate from the Cuban diocese.
As a result, the Episcopal Church of Cuba became an autonomous diocese within the global Anglican Communion, under the authority of a body known as the Metropolitan Council of Cuba.
The approval of the Cuban diocese reunification came as part of the 79th General Convention of The Episcopal Church, the meeting the denomination's leadership holds every three years.
"It is a bicameral legislature that includes the House of Deputies and the House of Bishops, composed of deputies and bishops from each diocese," explains the General Convention's website.
"During its triennial meeting deputies and bishops consider a wide range of important matters facing the Church. In the interim between triennial meetings, various committees, commissions, agencies, boards and task forces created by the General Convention meet to implement the decisions and carry on the work of the General Convention."