Episcopal Church Debates Whether to Make God Gender-Neutral in Book of Common Prayer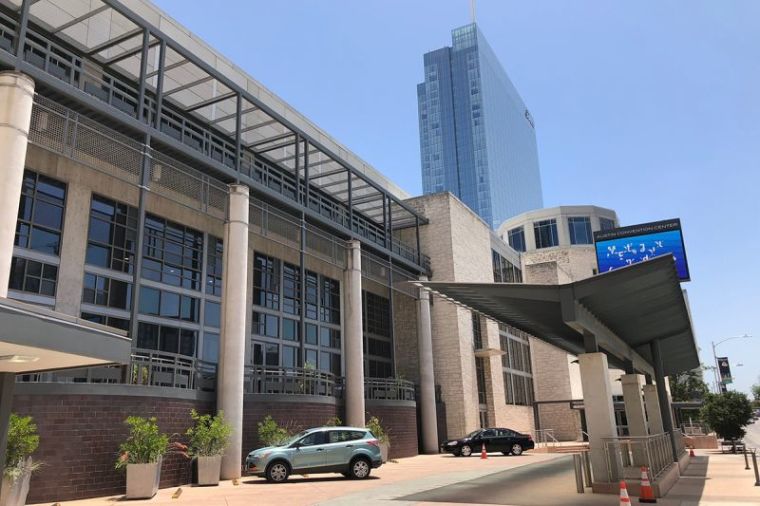 As the 79th General Convention of the Episcopal Church kicks off in Austin, Texas, on Wednesday, church officials are set to consider competing resolutions on whether their Book of Common Prayer, last revised in 1979, needs to be revised to send a strong message that God does not have a gender.
Officials are also expected to consider updates to reflect same-sex marriage and the adoption of new gender identities.
The Rev. Wil Gafney, a professor of the Hebrew Bible at Brite Divinity School in Texas who is on a committee recommending updates to the 1979 text used in every Episcopal congregation, told The Washington Post that changing the text to reflect God as genderless would support women's equality.
"As long as 'men' and 'God' are in the same category, our work toward equity will not just be incomplete. I honestly think it won't matter in some ways," Gafney said.
Although the Episcopal Church doesn't allow preachers to fiddle with the text of the book outside the formal process, Gafney admits that sometimes she replaces masculine words like "King" to more gender-neutral terms like "Ruler."
A wholesale revision of the book would take several years and would not be reflected in the book until 2030.
Supporters of a competing resolution said the church should take its time to consider the current book before making decisions on whether to revise it.
Chicago Bishop Jeffrey Lee, who is on a committee that will consider both resolutions, supports the studied approach and said that the revision of the book to reflect gender-neutral terms is a valuable discussion.
"In the culture, the whole #MeToo movement, I think, has really raised in sharp relief how much we do need to examine our assumptions about language and particularly the way we imagine God," he said. "If a language for God is exclusively male and a certain kind of image of what power means, it's certainly an incomplete picture of God. ... We can't define God. We can say something profoundly true about God, but the mystery we dare to call God is always bigger than anything we can imagine."
Gafney argued that there are many priests who might balk of the idea of a gender-neutral prayer book but insisted not making the changes would be harmful.
"I have no doubt there are many, many, many other priests who are clutching pearls and collars in horror and would never change a word," Gafney said. "As long as a masculine God remains at the top of the pyramid, nothing else we do matters. We construct a theological framework in which we talk about gender equality ... then we say that which is most holy in the universe is only and exclusively male. That just undoes some of the key theology that says we are equal in God's sight, we are fully created in God's image."
The Episcopal Church was disciplined in 2016 by the global Anglican Communion after years of pro-gay decisions, including allowing clergy to perform same-sex marriages. It was barred from taking part in Anglican decision-making on any issues pertaining to doctrine or polity and from representing Anglicans on ecumenical and interfaith bodies for three years.