Episcopal Church Sells Property of Breakaway Congregation to Baptist Group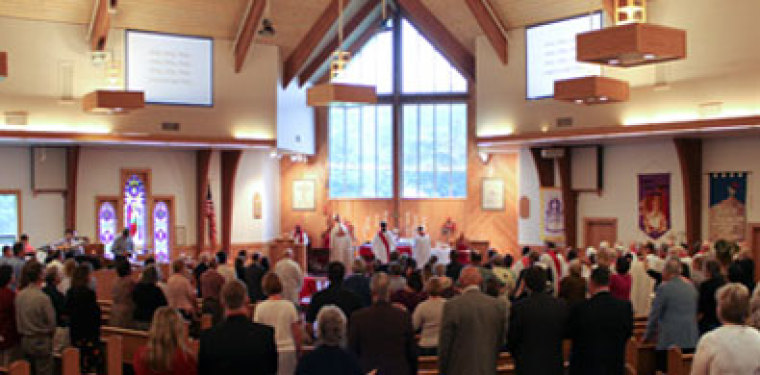 The Episcopal Church has sold off to a Baptist church a property once used by a congregation that broke away from the denomination over theological differences.
The Episcopal Diocese of Connecticut sold the property formerly called Bishop Seabury Episcopal of Groton to a local Baptist church.
Stedfast Baptist Church, a congregation also located in Groton, purchased the property and last Friday made it their new home according to an Episcopal Church in Connecticut press release.
Bishop Seabury Anglican formerly owned the property, having left the Episcopal Church over the denomination's increasingly liberal theology, including on the issue of homosexuality.
The Rev. Ronald S. Gauss, pastor of Bishop Seabury Anglican, told The Christian Post that he approved of Stedfast Baptist acquiring the property.
"I know the community, I know people there and it's a good thing for them," said Gauss regarding Stedfast Baptist and its members.
"At least it's going to be used for a worshipping community, so I think that's fantastic. I was worried that it was going to get sold to somebody else."
Bishop Seabury Anglican broke away from the Diocese of Connecticut in 2007 over the growing liberal theology in the mainline Protestant denomination.
They voted to join the Convocation of Anglicans in North America (CANA), a missionary district formed by the Church of Nigeria which is more theologically conservative.
After departing, the Episcopal Diocese took the church to court over the ownership of the church property. In 2010, a Superior Court judge ruled against Bishop Seabury Anglican.
The congregation appealed to the Connecticut State Supreme Court, which unanimously ruled in favor of the Diocese in September 2011.
Bishop Seabury then appealed its case to the United States Supreme Court, but the highest court in the land rejected their appeal in June 2012, letting the lower court decision stand.
With the decision made final, Bishop Seabury Anglican became one of many congregations across the country that lost its property to The Episcopal Church in court.
Gauss explained to CP that after the decision his congregation worshipped at a Groton hotel for eighteen months before ending up at an elementary school in Gales Ferry, located a few miles North of Groton.
Gauss also told CP that he was going to have a meeting next week with Stedfast Baptist's pastor William A. Beck and that there is a chance that the conversation will include talk about using the facility.
"I don't know what he wants, what we'll talk about, but it would be good to have a place to do weddings and whatever, so maybe we'll talk about something like that," said Gauss.
"As long as the Episcopal Diocese owned it, we weren't allowed on the property. I wasn't allowed on the property at all."
Stedfast Baptist Church was closed on Tuesday and therefore did not return comment to The Christian Post by press time.