Erdogan's Election Victory Raises Concerns Over Fate of American Pastor in Turkey: Persecution Watchdog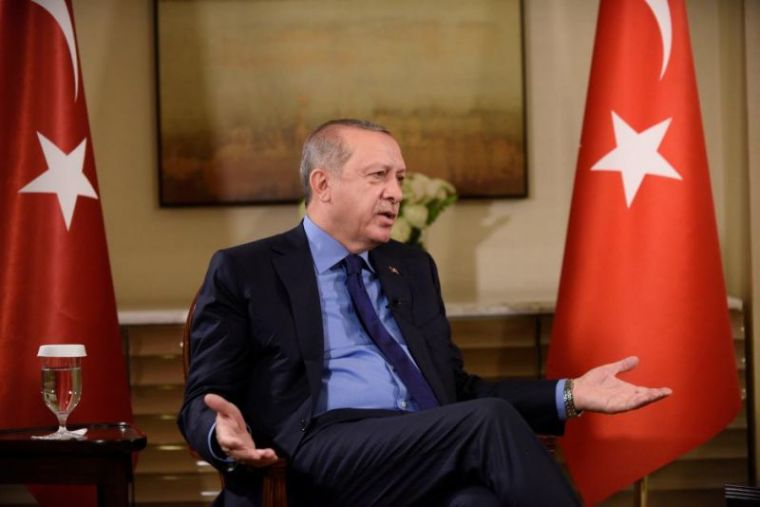 Turkish President Recep Tayyip Erdogan's re-election win on Sunday came despite significant concerns for Christians in the country, a persecution watchdog group has warned.
"President Erdogan won the election, ushering in new constitutional changes that radically change the country's system of government. Much of the parliament's oversight of his presidency has been abolished, and Erdogan now has significant powers over the legal system," International Christian Concern wrote on Monday.
They also expressed concern over the fate American Pastor Andrew Brunson, who's being used by Erdogan for bargaining. 
"Turkish Christians have regularly pointed toward the legal system as being one of the major driving forces of persecution, and Erdogan has made it clear that he views Christianity as a threat to his rule," the group added.
Erdogan won 52.6 percent of the vote, though his main rival, Muharrem Ince, nominated by the center-left Republican People's Party, had not yet conceded on Monday, Al Monitor reported.
Erdogan said in his victory speech that Turkey had taught the world "a lesson in democracy."
"It is time to leave the tension and resentments experienced during the election period behind us and focus on the future," he added.
Last year, after Erdogan's referendum victory in May, which gave him sweeping new powers, critics warned that religious minorities will have reason to worry.
Burak Bekdil, an Ankara-based columnist, told The Christian Post at the time that Erdogan's "Crescent vs. Crusaders theme" fuels "xenophobia that is already a powerful phenomenon in Turkey. Non-Muslims, often targets by nationalist/Islamist groups, will now have reason to worry more."
"Non-Muslims by definition fall into the 'hate category' in a society that is drifting farther and farther away from Europe's democratic culture," Bekdil told CP at the time.
"The real danger for the minorities is, perhaps, not directly radical Islam in Turkey but rather various means of state-sponsored discrimination and a dominant thinking in favor of majoritarian politics."
The latest election victory for Erdogan means that the functions of the Prime Minister will be merged with those of the president, which gives Erdogan even more authority.
Pastor Ihsan Özbek, the former President of the Association of Protestant Churches in Turkey, told Evangelical Focus last week that there are concerns for the Christian minority in the country.
"We are praying for a politically stable country which will have religious and political freedom," he said.
One of the main topics when it comes to religious freedom in Turkey has been Brunson, who has been imprisoned since October 2016 based on espionage and terrorism charges.
Both Brunson, who served for 23 years in a Protestant church in Izmir before he was arrested, and watchdogs, like the American Center for Law and Justice, have insisted on his innocence.
"I want the whole truth to be revealed. I reject all the accusations in the indictment. I haven't been involved in any illegal activity," Brunson said at the start of his trial in April.
"I haven't done anything against Turkey. On the contrary, I love Turkey. I have been praying for Turkey for 25 years," he added.
Erdogan has responded to calls by U.S. President Donald Trump to release Brunson by suggesting that will not happen until the U.S. hands over Fethullah Gulen, an Islamic cleric living in Pennsylvania who, although he was in the U.S. and not Turkey, was accused by the Turkish government of staging a failed military coup in the country in 2016.