Eric Metaxas on New Proof for Biblical Exodus: 'We Don't Need the Evidence, But It's Nice to Have It'
In theaters for one night only on Monday, a new documentary has religious leaders including Eric Metaxas and Billy Graham's daughter Anne Graham Lotz discussing the Exodus both as it is in the Bible and among ancient findings in Egypt.
"Patterns of Evidence: The Exodus" by filmmaker Tim Mahoney calls into question hundreds of years of archeological discoveries that suggest there is no evidence of the biblical Exodus. The film is being screened in 560 select theaters across the U.S. on Monday in an event that will also feature a Q&A with an all-star panel.
Fox News Channel's Gretchen Carlson served as moderator for an expert discussion of the Exodus with the aforementioned Metaxas and Lotz as well as Father Jonathan Morris and Dennis Prager on Sunday, Jan. 18. Sharing their reactions to "Patterns" and answering questions about the documentary, the panelist heaped praise on Mahoney for his investigative documentary for its hard look at the Biblical story of the Exodus.
"I believe the Bible is God's Word, and God is powerful enough to not only part the Red Sea and have his people cross on dry ground, but that his Word has integrity," said Lotz, the second daughter of famed evangelist Billy Graham. "I was raised in a Christian home and I have always believed the Exodus happened because the Bible said it happened. In a sense, that's good enough. And the thing I love about this film is that Tim Mahoney has taken archeology and history and looked at it in terms of Scripture, instead of looking at the Bible through the lens of archeology and history. We don't stand in judgment over God's Word, God's Word stands in judgment over us."
Agreeing with Lotz, Metaxas said, "We don't need the evidence, but it's nice to have it."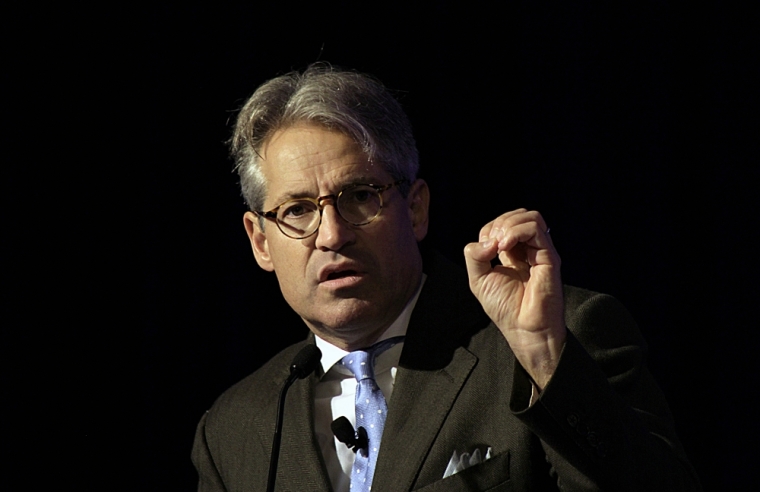 "It's good to know, it's nice to know," the author continued. "When you have other evidence it helps you. There are many people who don't have much faith and so when you get some extra biblical evidence like you do in this film its helpful."
In theaters on Monday, "Patterns of Evidence: The Exodus" chronicles Mahoney's in-depth archeological investigation in Egypt while corroborating the biblical text. The documentary is focused on answering one question: is there any evidence that the Exodus story actually happened? Twelve years in the making, "Patterns" reveals brand-new evidence regarding the Israelites' descent into slavery, their Exodus out of Egypt and the ultimate conquest of the Promised Land. Despite building a strong case of evidence for the Exodus having taken place, many scholars and archeologists deny the validity of Mahoney's findings.
Tickets for "Patterns of Evidence: The Exodus: are available at participating theater box offices and online at FathomEvents.com. The one-night even in select cinemas begins at 7 p.m. local time. The Q&A with the experts will play directly following the screening.