Erica Campbell Says Demonic Forces Are Source of Gun Violence in America
Erica Campbell Says Demonic Forces Are Source of Gun Violence in America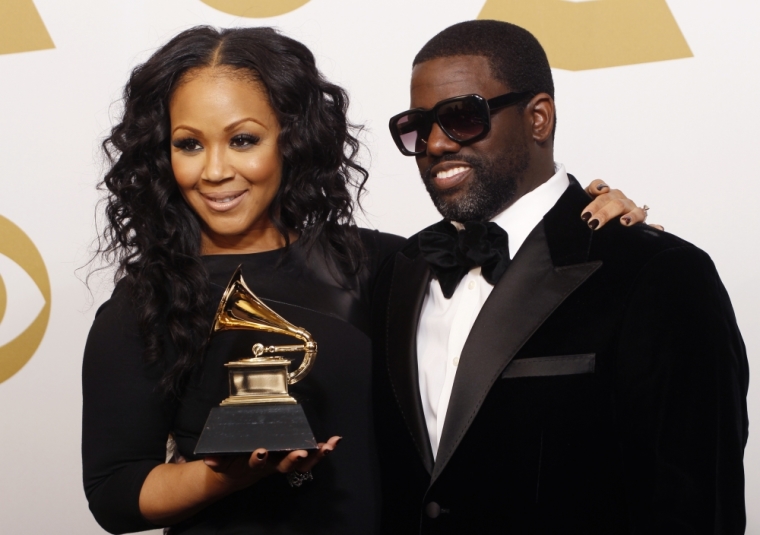 Erica Campbell believes that gun violence in America, such as the killing of over 1,800 people in Chicago this year from gang violence and the two officer-involved shooting deaths of black men last week, are caused by demonic forces that are out to destroy the world.
The Grammy Award-winning gospel music singer and first lady of the California Worship Center took to Instagram to give a spiritual take on the problems that plague disenfranchised communities throughout the nation.
"They're demons on assignment to stop our progress. Yes there is injustice but what we're really fighting against is a stronghold, not people," Campbell wrote on Instagram. "Satan wants the world destroyed! If WE the body of Christ, The Whole Body all over the world unite we win!"
Last week, black men Alton Sterling of Baton Rouge, Louisiana, and Philando Castile of Falcon Heights, Minnesota, were killed at the hands of police officers. This was followed by three shootings of police officers in Missouri, Georgia and Tennessee, and the killing of five police officers in Dallas, Texas, during a Black Lives Matter protest by a man who said he "wanted to kill while people," specifically white law enforcement officers.
Instead of worrying about what the Church is going to do to help ease the racial tensions, Campbell suggests that people should be spending more time praying.
"Stop asking who didn't do what and how long the Church is taking. NO TIME FOR FINGER POINTING just solutions! We need 24 hour prayer and well informed educated folks who have self control in city halls and police stations demanding answers and change," the "I Luh God" singer wrote.
"I'm no politician but I have a voice and I will use it to help this world we ALL live in. These tragedies are only happening in low income neighborhoods THAT IS A PROBLEM!!"
Although Campbell is a well known gospel singer, she has increased her reach by taking on the job of being the radio host of a four-hour morning show that showcases a range of gospel music, interviews and discussion topics affecting the community.
In a statement shared with The Christian Post, Campbell said she hopes to share her mantra of "Faith Walking. Love Talking. Joy Living" with listeners.
Campbell's new nationally syndicated show which is broadcast out of Dallas, Texas, airs weekdays from 5 to 9 a.m. CT.