Erica Campbell Shares Warning for Part-Time Christians Ahead of 2016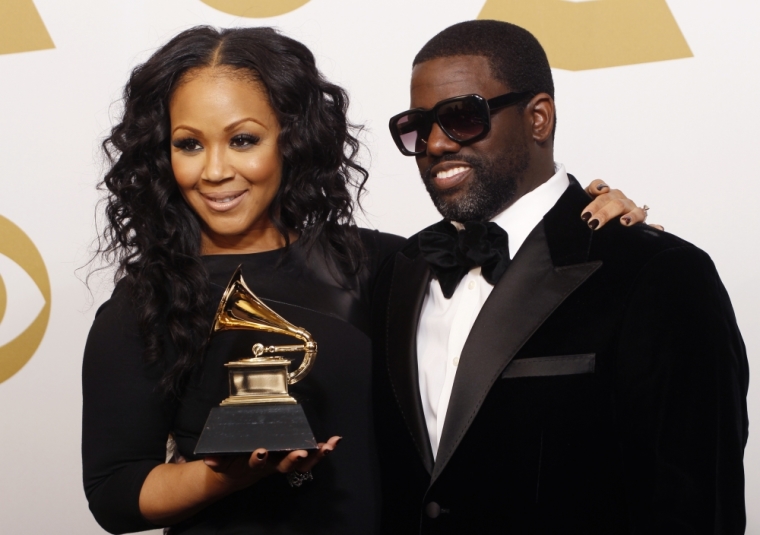 When she's not inspiring people with her music, gospel star Erica Campbell is the first lady of a church who's warning people against having an inconsistent relationship with God.
"Be consistent with God," Campbell tweeted on Sunday. "Don't be a part time Christian and pray only when things are going bad and you're in need. Love, seek, serve and praise him 24/7."
The 43-year-old "I Luh God" singer does not reserve her praise for her music, butpraises God even during trying times, such as when her car was stolen in November.
""Sucks to come home and find out your car was stolen," she revealed with an angry-faced emoji.
The post prompted Campbell's fellow gospel singer, Andrea Mellini, to offer empathy and encouragement.
"NO!!!!! Well, bless 'em Lord! God has a tendency to give us double for our trouble," Mellini, the sister of gospel singer Donnie McClurkin tweeted. "Churchy & corny but true!"
It seems Campbell agreed when she responded by writing, "talking right sis," before creating another post to glorify God amid the frustrating circumstance.
"I will Bless the Lord at all times and his praises shall continually be in my mouth," Campbell wrote.
Hours after sharing the news on Twitter, Campbell's car was found with some major damages.
"The car was found wrecked with beer bottles inside," she revealed. "Smh somebody had a joy ride then had an accident!"
During an interview with The Christian Post last month, Campbell spoke about the importance of having peace throughout her day in order to maintain balance.
"You literally have to make sure that peace is always present. And peace is not the absence of trouble, it's the presence of Jesus Christ," she revealed. "So I wake up in the morning and I go, 'Jesus, be with me today in every phone call, in every issue, in every problem, in every triumph. ... Be with me in every moment so I handle it right.'"
Even though some situations might seem overwhelming, Campbell believes those moments can often be blessings in disguise.
"Sometimes you can be in the middle of a blessing and look at it as a problem. Sometimes when God opens a lot of doors and you have a lot going on, it's easy to go, 'This is too much,'" she said. "My thought is, I didn't open these doors. God did. So I say, 'God, give me the ability to enjoy it and still be effective at my job.'"