Erica Campbell Tops Charts with 'Help 2.0,' Single 'I Luh God' Top Digital Gospel Song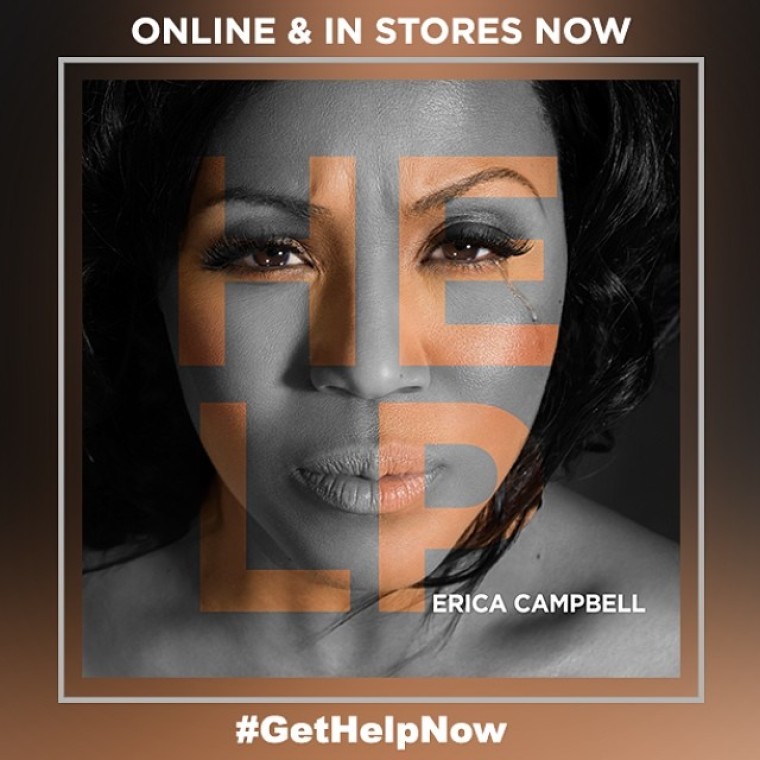 Erica Campbell's Help 2.0 continues to soar on Billboard's Top Current Gospel Chart, topping it at number-one this week, while her new single "I Luh God" also makes waves.
The "re-release" of the singer's solo debut album Help has also solidified itself in the top 10 on the Top Christian/Gospel Albums chart and appears on several other charts including the Top 200, Top Current Albums, Top Independent Albums and Top Current Digital. Help 2.0, which was nominated for a Grammy, is officially the most popular gospel album in country this week.
"There is just so much more to sing and say," Campbell said in a statement following the album's success. "I'm just getting started! As long as God keeps opening the doors for me I'll keep walking through it! So humbled and grateful."
Help 2.0 hit stores last month featuring never-before-released music as well as remixes of her hit songs and several guest artists. The album is Campbell's first solo project after over a decade with the gospel duo Mary Mary with her sister Tina Campbell. The album features the new solo track, "I Luh God," which is creating a buzz online this week. As the number-one digital gospel song in the country, the song features LaShawn "Big Shiz" Daniels and embraces Campbell's inner "urban" side with a unique bounce track.
Help 2.0 also features the song "More Love" which is still dominating gospel radio stations today. The song was motivated by feelings of frustration and anger in light of the recent deaths of Michael Brown and Eric Garner. In Campbell's lyrics, the message "love changes things" can be heard.
"'More Love' comes from taking the temperature of the times we live in," Campbell explained in a statement alongside her husband, the song's co-writer, Warryn Campbell. "The sense of frustration, anger that we feel, from the civil unrest and tragic deaths in Ferguson, New York and around the world... We thought it was important to emphasize the importance of love. Love truly does change things. We believe that."
Meanwhile, Campbell kicks off the Help 2.0 Tour in New York City on May 2 at BB Kings. Listen to "I Luh God" here.