Europe Has the Wrong Refugees at 'Front of the Queue,' Vicar of Baghdad Warns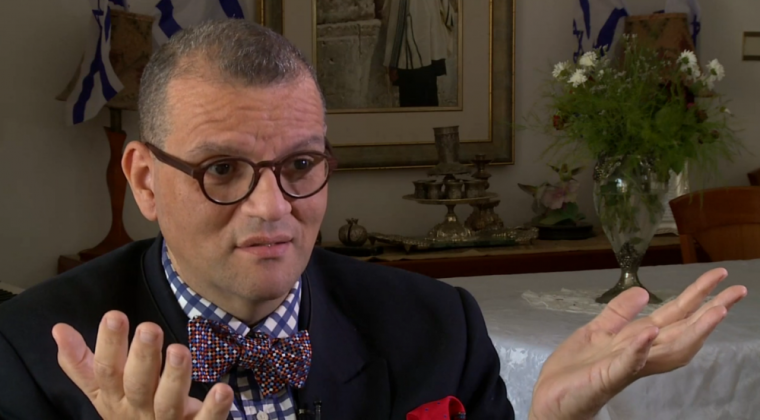 With thousands of migrants arriving on European shores each day, Rev. Canon Andrew White, also known as "the Vicar of Baghdad," is criticizing European governments for focusing their attentions on migrants within their own borders instead of helping poor Iraqi and Syrian refugees stuck in the Middle East.
In a statement reported by Breitbart London, White, who was the only Anglican vicar in Iraq before he fled the country in 2014 after receiving death threats from the Islamic State, said it's wrong for European leaders to focus resources on migrants coming from all over the world while Iraqi refugees who are running for their lives from IS are being ignored.
He insisted that more resources should be used to help Iraqi refugees who have fled into Middle Eastern nations like Lebanon and Jordan.
"I am disappointed by Europe's response to the refugee crisis," White asserted. "Not enough is being done to help the most vulnerable, particularly those who have fled religious persecution."
As the United Nations High Commissioner for Refugees estimates that over 6,000 migrants reach European shores every day, European Union interior ministers approved a controversial migrant quota plan on Tuesday that would relocate 120,000 migrants throughout the 28 European nations in order to ease the strain on Greece and Italy.
"I would like to see more being done for the thousands of refugees, particularly Iraqi refugees, who are stranded in Jordan and other countries without any hope for the future," White added.
"When I see angry young men clashing with border police in Hungary and demanding to be let into other EU countries, I feel that the wrong people are at the front of the queue," White continued. "Europe needs to distinguish between those who are looking for a better life and those who are running for their lives, otherwise we risk failing those who need our help the most."
White is not the only Iraqi Christian leader who has criticized European leadership for its handling of the migrant crisis.
The Chaldean Patriarch of Baghdad, Louis Raphael I, told the Vatican Insider last week that as some European politicians are encouraging migrants to come, it's only encouraging many non-displaced and financially stable Iraqis to migrate to Europe when, he claims, they didn't need to flee.
"Everyone is losing out," Raphael said, asserting that the financially stable migrants are the ones who should be staying in Iraq to help rebuild all that has been damaged by IS.
"I can confirm that it is not just displaced people who are fleeing. Priests tell me that there are also people who aren't too badly off financially, people who work at banks for example, who are leaving. People who don't really need to leave," Raphael explained. "They feel that a window of opportunity has opened up and they fear this window will soon close so they take advantage of it. Meanwhile, those who are poorer aren't even considering leaving."
"Those who are most able are leaving and they are the only ones who could rebuild all that has been destroyed in recent years," Raphael added.
White, who was the vicar of St. George's Church in Baghdad before the Archbishop of Canterbury asked him to leave Iraq last November, is focusing his time on running the aid organization he founded called Foundation for Relief and Reconciliation in the Middle East.
"My charity is providing food, shelter and medicine for hundreds of Iraqi refugee families who have fled IS and are now in Jordan," White stated. "Some have walked across the desert to find safety, with little more than the clothes on their backs."