Europe on High Alert as German Paper Firebombed for Printing Charlie Hebdo Cartoons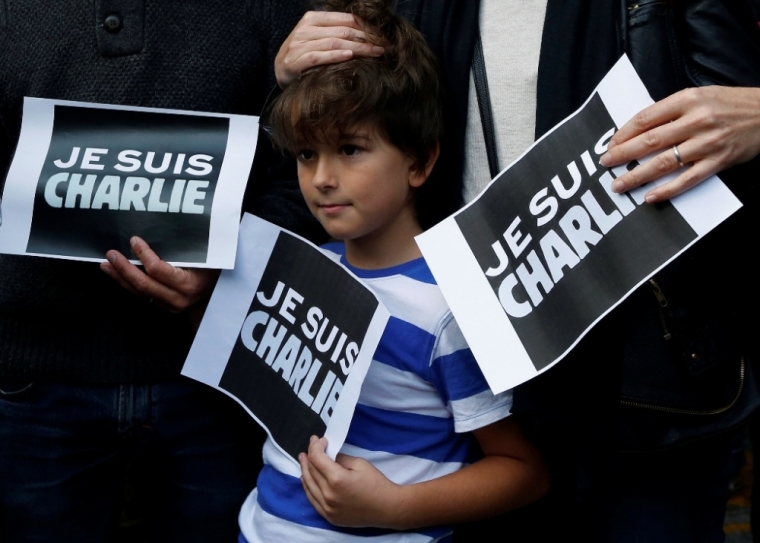 An arson attack on a German tabloid Sunday for republishing the Charlie Hebdo cartoons, days after terror attacks in France that began with a massacre at the French satirical magazine's office last week, has sparked fears of more such occurrences across Western Europe.
The firebombing at the headquarters of the regional daily Hamburger Morgenpost in the northern German port city of Hamburg took place when no one was in the building and caused only minor damage, according to Agence France Presse.
"Rocks and then a burning object were thrown through the window," a police spokesman was quoted as saying. "Two rooms on lower floors were damaged but the fire was put out quickly."
Two men, who were seen acting suspiciously near the scene, have been detained by German police and are being questioned.
The magazine's editor, Frank Niggemeier, said his staff were "shocked that something like this could happen in a cosmopolitan and liberal city like Hamburg."
On Sunday, the day of the attacks in Germany, leaders from more than 40 nations participated along with more than 3 million people in a rally held in Paris to pay tribute the victims of the Charlie Hebdo massacre and resolve to fight terrorism.
German Chancellor Angela Merkel was among the leaders at the rally, also attended by French President François Hollande, British Prime Minister David Cameron, Italian Prime Minister Matteo Renzi, Israeli Prime Minister Benjamin Netanyahu and Palestinian Authority President Mahmoud Abbas.
Seventeen people, including journalists and police, were killed in three days of violence in France that began Wednesday with an attack on the satirical weekly Charlie Hebdo.
It is being investigated to confirm if the arson attack on the German newspaper was connected to the Charlie Hebdo cartoons, the tabloid said.
While the attacks in France and Germany are being condemned strongly by the global community, Islamist extremists are using social media to warn of more such attacks in Europe.
One such Twitter user, identifying himself as Abu Jandal, has said it's time to teach the liberal West a lesson.
The attacks in France ended Friday after police killed brothers Cherif and Said Kouachi, the two alleged gunmen in the Charlie Hebdo attack, in a standoff just outside Paris where they had taken a woman hostage.
Police also killed Ahmedy Coulibaly, a gunman involved in a deadly standoff at a kosher market in eastern Paris Friday. The gunman had already killed four hostages.
Terrorist group Al Qaeda in the Arabian Peninsula claimed responsibility for the Charlie Hebdo attack.
"The leadership of #AQAP directed the operation, and they have chosen their target carefully as a revenge for the honor of Prophet," the terror network said in a statement issued to the Intercept, claiming responsibility for the Charlie Hebdo massacre. "The target was in France in particular because of its obvious role in the war on Islam and oppressed nations."