Christian Artists Must Make Same-Sex Wedding Invitations, Arizona Judge Rules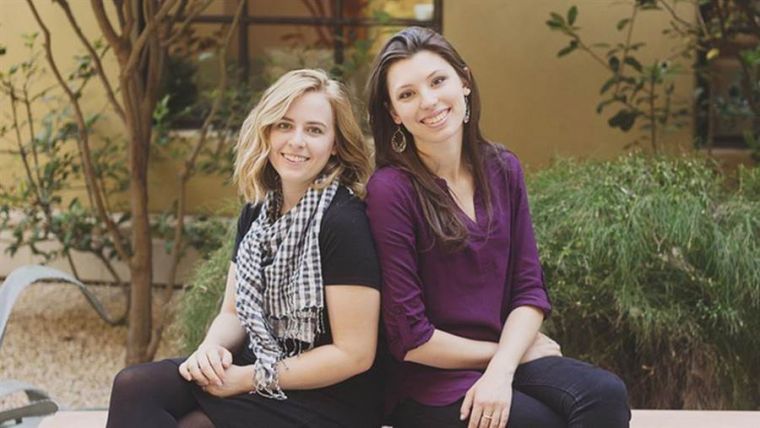 A court in Arizona has rejected arguments of evangelical Christian wedding invitation designers that a Phoenix ordinance protecting discrimination against LGBT people forces them to make artwork for same-sex couples, which is against their religious beliefs and freedoms of speech and religion. The Christians plan to appeal.
Judge Karen Mullins of Maricopa County Superior Court this week ruled that the Phoenix ordinance does not violate Arizona's free speech and free exercise of religion laws, quashing an attempt by Joanna Duka and Breanna Koski, owners of Brush & Nib Studio, to override the ordinance, AZ Central reported.
The Phoenix non-discrimination ordinance was expanded in 2013 to include sexual orientation and gender identity bias.
"The government may permissibly regulate the sale of goods and services by businesses that sell those goods and services to the general public. This is true even if the goods and services at issue involve expression or artistic creativity," the judge said in her written order.
While no same-sex couple has asked the studio for services and there's no complaint against the Christian artists, Mullins said Phoenix can prohibit the Christians from refusing to serve clients based on their sexual orientation. She said, "the printing of same-sex persons names on wedding invitations does not hinder in any way plaintiffs' independent exercise of (their) religious belief by attending the church of their choice, engaging in religious activities or functions, and expressing their beliefs on their business website and literature or in their personal lives."
"The city considers this another victory that confirms Phoenix's non-discrimination ordinance is legal and valid," city spokeswoman Julie Watters was quoted as saying in a statement.
Alliance Defending Freedom, which filed the lawsuit on behalf of Brush & Nib Studio, plans to appeal. "People shouldn't be forced to promote views that they disagree with," ADF attorney Jonathan Scruggs was quoted as saying.
In a similar case, President Donald Trump's administration this week asked the Supreme Court to allow it to argue in favor of Colorado Christian baker Jack Phillips and his right to refuse to make wedding cakes for same-sex couples.
Oral arguments in the Colorado case are scheduled for Dec. 5. The case concerns Phillips, a Christian baker who was found guilty by the Colorado Civil Rights Commission in 2014 of discriminating against same-sex couple Dave Mullins and Charlie Craig in 2012 when he refused to make a cake for their wedding, citing his belief that marriage is between one man and one woman.
The Trump administration has filed a brief in support of Phillips, arguing that the First Amendment's Free Speech Clause protects him from Colorado's public accommodation law. It is asking for 10 minutes of argument time during the December hearing.
In Washington state, Barronelle Stutzman, also known as the "Christian grandma florist," has asked the Supreme Court to hear her appeal to reverse a court's decision earlier this year that found her guilty of discrimination for refusing to provide flowers for a gay wedding.
"For more than four years, Barronelle has endured the litigation in this case with unwavering grace, humility, and faith — even as she faces losing everything she owns," ADF wrote about the case earlier. "Now she will take her last stand before the U.S. Supreme Court, asking it to preserve her religious freedom and her right not to be forced to speak a message about marriage that violates her beliefs."