Evangelical Couple Denied Application to Adopt Child Because They Disagree With Gay Marriage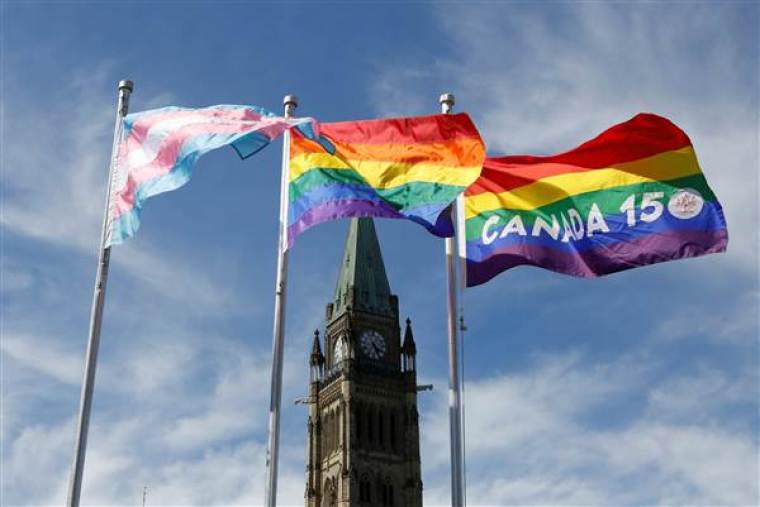 An evangelical Christian couple from Alberta, Canada, said that their application to adopt a child was rejected by the government because they do not agree with gay marriage.
The couple, who weren't named in the legal documents, have filed a discrimination case against Alberta, claiming that their religious views on marriage being a union between a man and a woman were targeted, CBC News reported.
"The casework supervisor explained that our religious beliefs regarding sexuality were incompatible with the adoption process," an affidavit calling for a judicial review of the government's decision said.
"The casework supervisor said this stance was the 'official position of the Alberta government.'"
The evangelical couple were asked how they would handle a child who reveals to them that he or she is questioning his or her sexuality, and they responded by saying that sexuality should not be "experienced or explored until a person is an adult and is married."
The husband and wife insisted that they treat all people with respect, however, and that their views would not hinder them from providing a loving, secure and happy home to a child.
John Carpay of the Justice Center for Constitutional Freedoms pointed out that Catholics, other Christians, Muslims and Orthodox Jews all share the couple's stance on marriage.
"Making determinations about who is suitable to adopt on the basis of their sincere religious beliefs violates this couple's right to religious freedom and equality under the law," Carpay argued.
Aaron Manton, spokesman for the Minister of Children's Services, said in an email statement to Edmonton Journal regarding the case:
"Our government believes that every adoptive child deserves a safe, healthy, loving and inclusive home. We want to ensure that, in all cases, the adoption process gives both children and parents the best possible outcomes, which is why the application process is thorough and rigorous."
Canadian conservatives have said that they have been targeted on a number of occasions for expressing traditional views on marriage and gender.
In October, a school board trustee in British Columbia said that he will insist on pointing out that children being allowed to choose their own gender is "child abuse," despite labels of "bigoted homophobe."
Barry Neufeld, a trustee for the Chilliwack School District, slammed curriculum that teaches children they can choose their own gender and pronouns.
"The B.C. Ministry of Education has embraced the LGBT lobby and is forcing this biologically absurd theory on children in our schools," Neufeld argued.
The British Columbia School Trustees Association slammed Neufeld for his position, and said that schools will continue to stand against "prejudice, bullying or discrimination."
Neufeld later clarified that he is being critical of "an educational resource, not individuals."