Evangelical Pastor: Christians Must Not Excuse 'Disgusting Advances,' Treating Women Like Sex Fantasies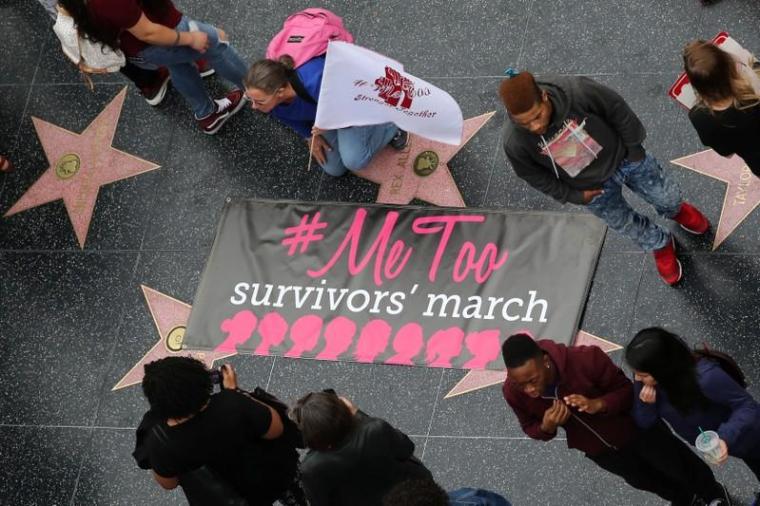 Kevin DeYoung, senior pastor of Christ Covenant Church in Matthews, North Carolina, has warned that in the midst of the sexual abuse scandals shaking society today, Christians should never make excuses for "disgusting advances" on women.
DeYoung, who is also chairman of the board of The Gospel Coalition, clarified in a blog post on Tuesday that he is not looking to comment on specific accusations or people involved. Instead, he is speaking about the "bigger picture."
"To be sure, we should not presume guilt just because accusations are made. Of the dozens of allegations made public this fall, some have been owned up to, while others are still resolutely denied," he said, as many women have made accusations of sexual assault against Hollywood producer Harvey Weinstein and, more recently, Alabama Senate candidate Roy Moore.
The pastor said that in the midst of all the controversy, Christians need to understand two important truths.
"First, men should honor women, not harass them; treat them as fellow image bearers, not sexual fantasies; and protect them, not perpetrate disgusting advances against them. That should all go without saying, but perhaps it has gone without saying for too long," he said, and pointed to the important women in Jesus' life and ministry, including his mother, Mary.
"Jesus addressed women tenderly as 'daughters of Abraham,' placing them on the same spiritual plane as men (Luke 13:16). His teaching on divorce treated women as persons, not mere property (Matt. 5:32; 19:9), and his instruction about lust protected women from being treated as nothing more than objects of sexual desire (Matt. 5:28)," DeYoung said.
"And in a time where female learning was suspect, Jesus made a point to teach women on numerous occasions (Luke 10:38–42; 23:27–31; John 11:20ff)."
He said that every generation "has certain sins it tolerates and those it doesn't," and suggested that the current generation has a problem when it comes to men leveraging their power over women.
"Whether we blame the pornography that objectifies women, the collapse of chivalry that sought to protect women, the sexual revolution that untethered erotic intimacy from marital fidelity, or simply the fallen human heart, the church of Jesus Christ must not be afraid to call sin sin and denounce iniquity for what it is," he stressed.
For his second point, he wrote that "character cannot be compartmentalized."
"Of course, there is forgiveness. Of course, some offenses are worse than others. Of course, we do not demand perfection from athletes, politicians, or movie stars (or from pastors for that matter). But let us not be so eager to defend our team — whether that's Team Democrat or Team Republican or Team Hollywood or Team Whatever — that we start defending the indefensible," he warned.
"Sin is sin. When repented of, it can be forgiven in Christ. When unacknowledged, it wreaks havoc in the soul."
DeYoung stressed that Christians should never excuse what they should condemn.
"Sin is ugly, and no less so when committed by beautiful or powerful people. Father, lead us not into temptation, but deliver us from evil," he concluded.
Others, such as Russell Moore, president of the Ethics & Religious Liberty Commission of the Southern Baptist Convention, have also warned against "nominal, culturally Christian religion" that he says searches for excuses for sin.
"It is predatory, soul-twisting, covers over violence and racism and molestation," he wrote on Twitter earlier this week.
"The gospel of Jesus Christ brings life and joy and rest and peace."
The ERLC head added, "There are girls and women in our churches, right now, wondering where they can turn as they are molested by predators. I know Jesus' answer. What about that of the church?
"Evangelical Christians ought to be the most dogged opponents of sexual predation and violence in the universe. The Bible tells us so."