Russell Moore on Roy Moore Scandal: Christians Must Condemn 'Adults Creeping on Teenage Girls'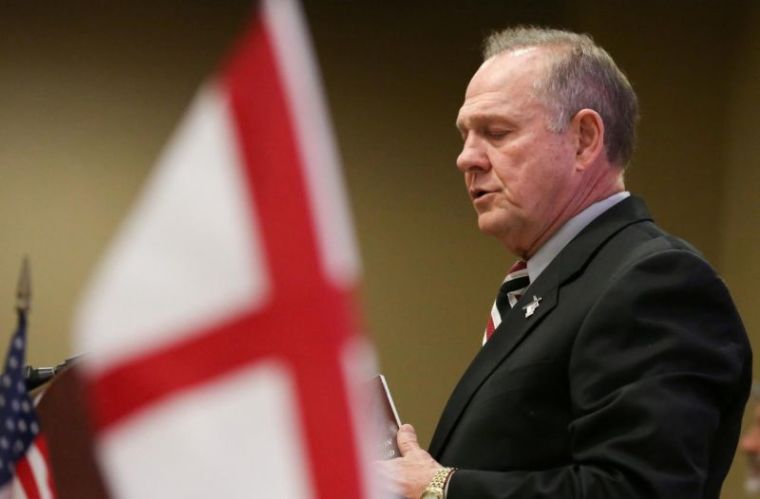 Ethicist Russell Moore has warned that Christians cannot pretend to be against moral relativism if they are unwilling to speak out against adults preying on teenage girls, referring to the ongoing scandal surrounding Republican Senate candidate Roy Moore.
Russell Moore, who is the president of the Ethics & Religious Liberty Commission of the Southern Baptist Convention, explained in a tweet on Monday why he spends "so much time talking about nominal, culturally Christian 'religion:'"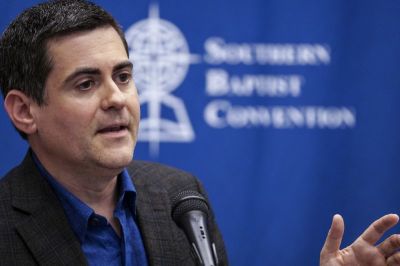 "It is predatory, soul-twisting, covers over violence and racism and molestation," he wrote.
"The gospel of Jesus Christ brings life and joy and rest and peace."
Russell Moore, who is not related to Roy Moore, added in another tweet: "Christian, if you cannot say definitively, no matter what, that adults creeping on teenage girls is wrong, do not tell me how you stand against moral relativism."
Roy Moore is facing a number of allegations from women who say that he sexually assaulted or attempted a sexual encounter with them when they were in their teens and he was in his 30s.
The Washington Post shared several stories last week of women who say they were sexually pursued by Moore when they were teenagers, with one accuser revealing that she was 14 when he made advances on her.
On Monday an Alabama woman became the latest to speak out against Roy Moore, a Southern Baptist Judge, accusing him of sexual assault when she was 16.
The Republican has remained defiant in the face of the scandal, with a number of his close supporters also claiming that the accusations are not true.
"I've known Roy Moore for 25 years," Gallant First Baptist Church Pastor Tom Brown told AL.com on Sunday. "He's been a man of integrity, honor and character."
Brown revealed that he spoke with Moore and believes he is innocent of the accusations.
Moore has threatened to sue The Washington Post for its report last week.
"The Washington Post published another attack on my character and reputation because they are desperate to stop my political campaign. These attacks said I was with a minor child and are false and untrue — and for which they will be sued," the Senate candidate declared.
Leading Republican politicians, including Senate Majority Leader Mitch McConnell, have called on him to step down if the accusations are true.
Evangelicals have slammed the use of Mary and Joseph in the Bible as a means to defend relationships between adults and teenagers, while Russell Moore condemned on Twitter attempts by one Alabama reporter to liken the sexual misconduct allegations to stealing a lawn mower.
"I've heard lots of morally repugnant things recently. Comparing the sexual exploitation of girls to the theft of a lawnmower tops the list," the ERLC president wrote.
"There are girls and women in our churches, right now, wondering where they can turn as they are molested by predators. I know Jesus' answer. What about that of the church?" he asked.
He continued: "Evangelical Christians ought to be the most dogged opponents of sexual predation and violence in the universe. The Bible tells us so."
Popular evangelist and Christian author Beth Moore, who is not related to Roy Moore or Russell Moore, also took to Twitter to warn against the church excusing sin.
"This idea that God puts up with secret sins from His servants for the greater good is a total crock. He waits, warns, waits, warns then comes for us with a blazing bulldozer," she wrote on Monday.
"I know because Scripture says. I know because I've experienced it. God will not be mocked."
When asked if she was referring specifically to Roy Moore, the author replied: "I am referring to the colossal compromise of values in the church in America. It's taking so many forms so quickly that mentioning names just makes it yesterday's news."