Evangelical Pastor Raised in Utah: Mormonism and Christianity Not the Same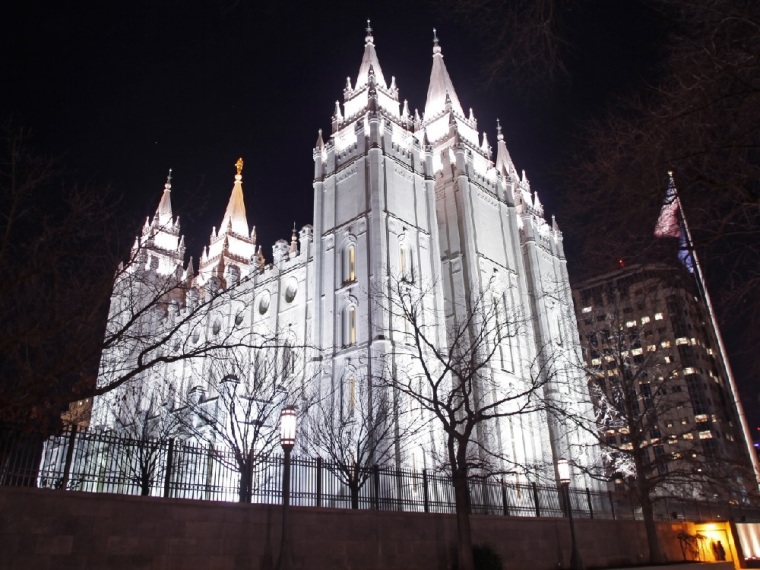 An evangelical pastor who was raised in Salt Lake City, Utah, said that while The Church of Jesus Christ of Latter-day Saints shows itself as another Christian denomination and will speak about various Christian beliefs, "they all have totally different meanings." 
"Mormons, particularly in the last couple of decades, they use our language. They use all of our terms, biblical terms, but they have completely different definitions, forms, meanings," said Richard Hornok, the senior pastor of Fellowship Bible Church in Texarkana, Texas, on the podcast "The Table."
Titled "Respectfully Engaging the Church of Jesus Christ of Latter-day Saints," the episode centered on Hornok's knowledge of Mormon theology and experiences growing up in the epicenter of The Church of Jesus Christ of Latter-day Saints.
One example Hornok cited was the nature of God, specifically how Mormons believe that human beings who are good enough can become deities.
"If we live our life right, we could become gods. Our God, the Father, he once was a man on some other planet, some other universe, and he was such a good guy, did what he was supposed to do so well, that his god made him a god, and gave him his own universe, his own solar system, and so he's doing that," explained Hornok.
"We've all been sent here to prove our worthiness, and the ones that really do well, will someday be granted deity, they'll become a god and get their own universe and solar system to do with as they please."
Hornok also talked about the Mormon practice of baptizing the dead, and how many of his childhood friends were often baptized several times in a service on behalf of deceased individuals.
"They would go to the temple, and they'd get baptized probably 100 times for dead relatives, and that'd take place in about 15 minutes," recalled Hornok.
"My friends were even taught that if you paid attention when you're under the water, that person might come back and thank you for baptizing them."
There has long been debate about whether The Church of Jesus Christ of Latter-day Saints is a Christian denomination. 
The North American Mission Board, which is part of the Southern Baptist Convention — the largest Protestant denomination in the country — argues that "Mormon teaching is not orthodox nor biblical."
"When taken as doctrine, there is no other way to describe the teachings of the Church of Jesus Christ of Latter-Day Saints (LDS) than as cultic," the NAMB states.
For its part, the LDS Church has stated on its official website that Mormons "unequivocally affirm themselves to be Christians," then quoted founder Joseph Smith.
"The fundamental principles of our religion is the testimony of the apostles and prophets concerning Jesus Christ, 'that he died, was buried, and rose again the third day, and ascended up into heaven;' and all other things are only appendages to these, which pertain to our religion," read the Smith quote.
"The Table" podcast was recorded before the religious group's President Russell M. Nelson announced that they would no longer use shortened names like "Mormon" and "LDS Church" to identify themselves.
"The Lord has impressed upon my mind the importance of the name He has revealed for His Church, even The Church of Jesus Christ of Latter-day Saints," stated Nelson.
"We have work before us to bring ourselves in harmony with His will. In recent weeks, various Church leaders and departments have initiated the necessary steps to do so."
On first reference, the guidelines state, the official church name is "The Church of Jesus Christ of Latter-day Saints." And if a shortened reference is needed after that, the new guidelines say, "the terms 'the Church' or the 'Church of Jesus Christ' are encouraged. The 'restored Church of Jesus Christ' is also accurate and encouraged."
Albert Mohler Jr., president of The Southern Baptist Theological Seminary in Louisville, Kentucky, explained in an episode of his podcast "The Briefing" earlier this month that he believed the name change announcement showed they were making "a truth claim."
Mohler argued that by demanding that they be called by their full name and not a shorter term like "Mormons," the LDS Church is reaffirming its belief that "all other Christian churches are not real churches."
"The official teaching of The Church of Jesus Christ of Latter-Day Saints, popularly known as the Mormons, is that their Church is the restoration of the true Church, which had disappeared on earth between the time of the disciples, properly the Apostles, all the way until Joseph Smith in the United States in the 19th Century," said Mohler.
"Notice the definite article, The Church of Jesus Christ of Latter-Day Saints. In that name, there is a clear claim to identity with Jesus Christ, but a clear claim of discontinuity and absolute distance from the church from the time of the Apostles until Joseph Smith."
So what exactly attracts people to the Mormon faith?
Hornok believes it's the picture perfect-looking family.
"Take Mitt Romney, for example. Who doesn't want a family like him? I mean, beautiful wife, five incredible looking sons who all married well, lots of grandchildren, lots of money, no scandal. They all seem like they get together and enjoy one another," he noted in the podcast. 
Also, in more recent years, "they are really touting the fact that they provide peace, and security, and comfort."
When asked by Darrell Bock, executive director of Cultural Engagement and senior research professor of New Testament Studies at Dallas Theological Seminary, how to respectfully engage Mormons, Hornok responded, "If you engage a Mormon, you don't start talking about these wild and crazy things that Joseph Smith or Brigham Young taught because they want to forget them."
Instead, the best strategy is to simply challenge them to read the Bible.
That's how Micah Wilder, who was raised in a Mormon home and was a full-time missionary for the LDS Church, ended up giving his life to Christ. He now leads Adam's Road Ministry to reach out to Mormons with "the true Gospel of Jesus."