Utah Church Hosting Dialogue Between Christian Apologist, Mormon Leader Over Whether LDS Teaching Is True
A Presbyterian congregation located near the heart of Mormonism will hold a dialogue between a Christian apologist and a Mormon leader over the veracity of the claims of the Church of Jesus Christ of Latter-day Saints.
Christ Presbyterian Church of Magna, Utah, will hold a dialogue on Friday between James White, theologian and director of Alpha and Omega Ministries, and Alma Allred, an LDS bishop and Institute of Religion instructor at the University of Utah.
Jason Wallace, pastor at Christ Presbyterian, explained in comments emailed to The Christian Post on Thursday that he hopes the dialogue will change minds.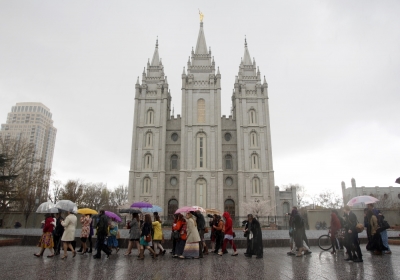 "Our hope is that a respectful, but substantive exchange will make the truth clear. One young man credits the dialogue we did two years ago with his leaving Mormonism for Biblical Christianity," said Wallace.
Wallace also explained to CP that his church has worked with White on evangelism efforts for years, with the apologist having helped his church at times.
"Three years ago, we were going through an especially difficult time, and Dr. White graciously volunteered to do an evangelistic conference as an encouragement. It was Alpha & Omega's gift to us," continued Wallace.
"This is the fourth time since then that he has been with us, and his visits have been a tremendous blessing."
The dialogue with Allred is part of an overall multiday apologetics conference that White is overseeing at Christ Presbyterian, titled "Defending the Faith in Troubled Times."
Other events for the conference include a Saturday evening presentation on the Bible, as well as Sunday School and worship being led by White.
For his part, Wallace has participated in theological debates. In 2013, he debated Martin Tanner, host of "Religion Today" on KSL radio, on whether Mormons were Christian.
"We started from scratch as a church plant 20 years ago. The nominally Protestant population of Salt Lake County is just over 4 percent. Active broad evangelicals are under 1 percent, so we have tried to be aggressive in our outreach," explained Wallace to CP.
"We've done hundreds of evangelistic book tables at venues such as the Salt Lake County Fair, the University of Utah, and even gun shows."