5 Evangelical Reactions to the New Sexual Misconduct Allegations Against Brett Kavanaugh
5. Jack Graham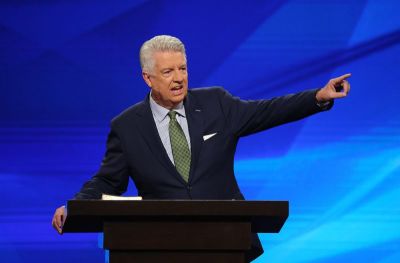 Jack Graham, a former president of the Southern Baptist Convention and pastor of Prestonwood Baptist Church in Plano, Texas, took to Twitter to comment on the situation facing Kavanaugh.
Graham retweeted a tweet from Federalist co-founder Sean Davis Sunday night, which argued that Senate Republicans can energize GOP voters for the 2018 midterms by standing up to "a coordinated Democrat smear campaign" by confirming Kavanaugh. The other choice, Davis wrote, is for Senate Republicans to "buckle under Democrat lies and give up congressional GOP majorities for a decade or more."
In his retweet, Graham sent a message to Senate Republicans: "It is time to show strength of moral leadership or else lose the confidence of millions of Americans."
Graham is one of several evangelical leaders who has engaged as an informal adviser with the Donald Trump administration.