Evangelical White House Staffer Explains Role of Faith in Obama Administration in New Memoir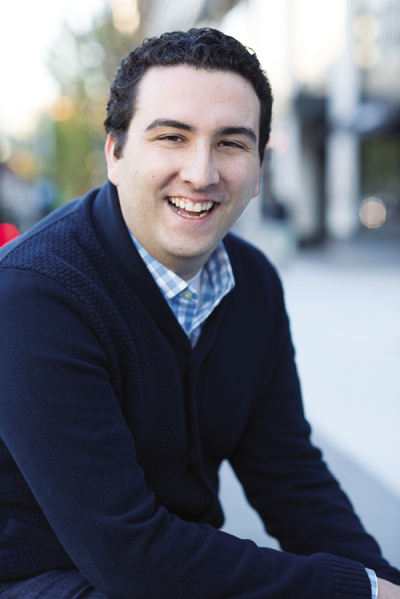 An evangelical staffer in the Obama White House is offering an honest look into the gritty nature of national politics during the 44th president's time in office, urging Americans to re-engage what it means to have hope.
Michael R. Wear, 28, reflects on his time in the White House Office of Faith-based and Neighborhood Partnerships during Barack Obama's first term and as leader of the religious outreach for Obama's 2012 reelection campaign in Reclaiming Hope: Lessons Learned in the Obama White House About the Future of Faith in America.
In a Monday interview with The Christian Post, Wear said he hopes when progressives read his book they will be able to see the merits of the criticisms right-leaning Christians had to some of the Obama administration's actions.
Wear acknowledges in the book that there existed "a culture of fear and anxiety around the future of religious freedom that the [Obama] administration had mostly chosen to ignore."
"These concerns are legitimate and spurred by real cases," he said. "In New York City, a misguided interpretation of the separation of church and state led to a multi-year controversy in which churches using public school buildings for services on Sunday were under threat of being displaced."
Much has changed with respect to the intersection of faith and politics over the course of the president's time in office, Wear said in the interview, and it is worth taking the time to understand it.
"If we are going to move forward as a country, as Christians, as religious people, we need to learn the lessons of that time," he said.
In this polarized era, Americans do not seem to understand each other well. But Reclaiming Hope aims to help religious people, especially religious conservatives, understand many of the decisions relating to faith that happened in the Obama administration even if they disagree with them.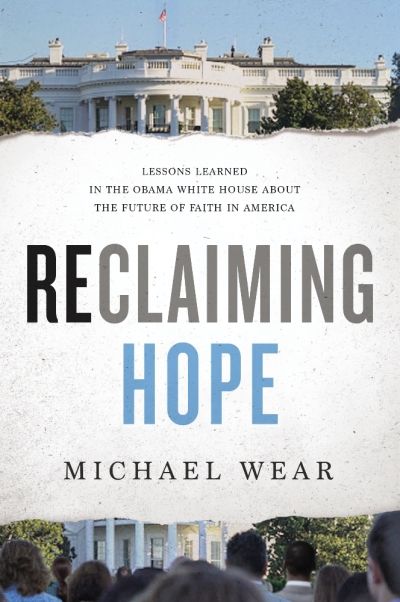 Wear also expressed frustration that, over the objections of some in the White House, the Obama administration advanced an argument at the Supreme Court that federal discrimination law should apply to religious hiring practices at religious institutions in the Hosanna-Tabor Evangelical Lutheran Church & School v. Equal Employment Opportunity Commission case. The Supreme Court, including Obama's own appointees to the bench, rejected that argument, ruling in favor of the church, 9-0.
More broadly, Wear's 227-page part personal memoir, part exhortation, provides an insider's forward-looking take on faith in the Obama White House and what he believes Americans will face in the coming years. Wear highlights Obama's successes as well as some of his failures with an eye on hope, giving readers a snapshot of the complex dynamics of our national political life and a unique, developed picture of who Obama is, including his faith.
Originally from Buffalo, New York, and a graduate of George Washington University in Washington, D.C., Wear tells how he first met candidate Obama during the 2008 presidential election season and how he got involved in his campaign. He often praises Obama's thoughtfulness and approach to politics throughout the book, but also explains the disappointments he had with the administration and others in the Democratic Party.
With no appearance of animus toward those who disagree with him, he tackles some of the thorniest topics, recounting how the Obama administration addressed abortion, the controversial HHS contraception mandate, its conflict with religious freedom, and same-sex marriage — issues that caused many Christians to view the president with disdain.
In chapter 5, "Searching for Common Ground on Abortion," Wear describes how early on the Obama administration aimed to build bridges and "create a set of common-ground policies and administrative actions that move our politics beyond the zero-sum game of the culture wars, and actually reduce abortion by addressing its root causes."
"There was ample common ground available, and we made great progress in defining it: strengthening enforcement to prevent pregnancy discrimination in employment, combating sexual coercion in relationships, improving access to information regarding prenatal care, and supporting innovative partnerships between adoption service providers and women's health providers," he says.
But ultimately, the culture war zero-sum game won out, and Americans remain as divided as before, if not more so, the author laments.
Wear articulates a distinctly Christian view of true hope, a theme he has reiterated after Donald Trump was elected 45th president of the United States and some felt they had lost hope altogether.
In a Dec. 29 Atlantic interview about the Democrats' "religion problem" — the failure of liberal politicians to resonate and earn the votes of religiously observant people — Wear noted that in 2016, Democrats did not even pretend to give these voters a reason to vote for them.
"No matter Clinton's slogan of 'Stronger Together,' we have a politics right now that is based on making enemies, and making people afraid," he said.
CP asked Wear how "hope" has been misplaced in American society.
"[Hope] has been confused with a political agenda," Wear replied.
"If God can work through individuals and churches, charities, and families, there is no reason to think that God cannot work through our politics. And there are things that happen in our politics that grieve God, and things that I'm sure make the angels rejoice," he explained.
"At the end of the day, when we confuse short-term political battles with the faithfulness of God — this idea that if things don't go our way politically that it threatens our sense of hope and confidence in the future — that's going to lead to disappointment, it's going to lead to sinking sand," Wear said.
For more on Michael Wear and Reclaiming Hope, click here.