Evangelical billionaire benefactor Bill Hwang's wealth wiped out in Wall Street disaster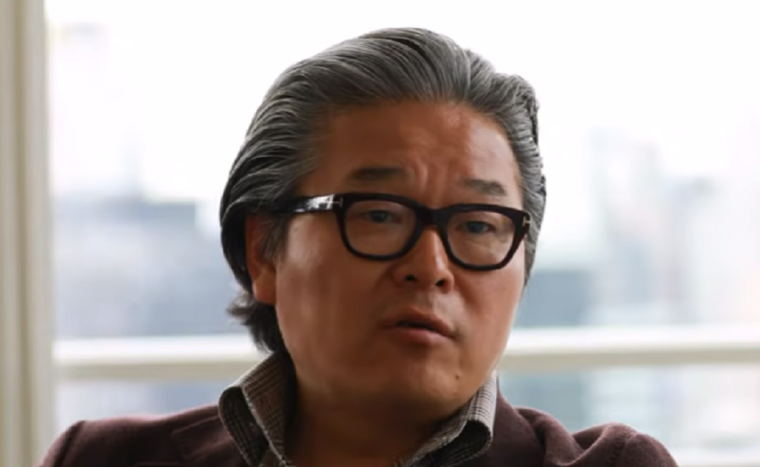 The evangelical community could lose one of their biggest benefactors after Bill Hwang, a devout Christian and founder of the more than $10 billion Archegos Capital Management investment firm, triggered the liquidation of positions approaching $30 billion in value, and tanked the shares of two major investment banks.
"When the facts come out, my sense is the Bill Hwang blow up will be the most spectacular personal loss of wealth in history," former hedge fund manager and current CEO of Galaxy Investment Partners, Michael Novogratz, noted in a tweet Monday.
Through mainly complex financial instruments known as market derivatives, Hwang's firm made "bets with Wall Street trading desks about where stock prices will go, without having to buy the actual shares," The New York Times reported.
Using derivatives is a risky business, however, as it allows investors' total exposure to a stock to greatly exceed the amount of cash they can put up. One light buffer to that risk is a requirement that investors post margin — cash or cashlike securities — to cover a share of the trade with banks, which are adjusted daily depending on how trading goes.
Hwang used derivatives known as "swaps," to bet that the prices of specific stocks, including ViacomCBS, would rise. Four people familiar with the situation told The New York Times that in addition to ViacomCBS, Hwang had also recently built large holdings in Discovery, which operates the cable channels TLC and the Food Network, and the Chinese companies RLX Technology and GSX Techedu.
Trading did not go in Hwang's favor, resulting last week in some of the stock prices, including ViacomCBS, to start falling, sparking massive selloffs of those stocks. Banks including Japan's Nomura, Credit Suisse of Switzerland, Morgan Stanley and Goldman Sachs Group, which held shares to offset the risk of Hwang's trading, began selling off the stocks as well when Hwang couldn't put up sufficient collateral to meet the margin required to offset his losses.
On Tuesday, Sen. Elizabeth Warren, D-Mass., a member of the Senate banking and finance committees, raised concern about how the hedge-fund industry is regulated as markets continued to reel from the fallout of Hwang's failed bet.
"Archegos' meltdown had all the makings of a dangerous situation — largely unregulated hedge fund, opaque derivatives, trading in private dark pools, high leverage, and a trader who wriggled out of the SEC's enforcement," Warren tweeted.
Karen Kessler, a spokeswoman for Hwang, who sees investing as his calling, and believes God "loves" when he backs companies that contribute to humanity's progress, told The New York Times Monday evening that they were now trying to figure out "the best path forward."
"This is a challenging time for the family office of Archegos Capital Management, our partners and employees," Kessler said. "All plans are being discussed as Mr. Hwang and the team determine the best path forward."
This isn't the first time that Hwang, 57, whose, father was a pastor and mother served as a missionary in Mexico, has faced a job-related challenge.
He previously ran a successful fund called Tiger Asia Management until he was forced to shutter it in 2012 after pleading guilty to insider trading in federal court. He paid $60 million to settle civil and criminal charges of manipulating Chinese stocks. His fund also forfeited about $16 million in related profits.
In recent years, Hwang, who co-founded the Grace and Mercy Foundation, has been a contributor to Focus on the Family and a trustee of the Fuller Theology Seminary, and was one of the evangelical world's biggest benefactors.
"I cannot think of another foundation or individual that has given significant donations to as many Christian organizations as he has," Warren Cole Smith, who leads an organization called MinistryWatch, which monitors the finances of Christian ministries, told The Washington Post.
Through his Grace & Mercy Foundation started in 2006, which he leads with his wife, Becky, and funds almost entirely, Hwang has given some $79.1 million in grants to dozens of primarily Christian organizations, IRS Form 990s filed through the end of 2018 show. In total he has given some $591 million to the foundation, Forbes reported.
The Fuller Foundation and Fuller Theological Seminary in Pasadena, California, where Hwang serves on the board of trustees, received a total of $14 million, making it one of the biggest beneficiaries of the foundation. Since 2016, the Museum of the Bible, in Washington, D.C., has been awarded $2.4 million while millions went to Christian humanitarian charities, such as Hope for New York and the Bowery Mission.
Tim Keller's Redeemer Presbyterian Church, the Brooklyn Tabernacle megachurch, Christian liberal arts school The King's College, along with other churches and missionary organizations nationwide have also been blessed by Hwang's philanthropy.
Ravi Zacharias International Ministries, whose disgraced late founder Ravi Zacharias has been accused of multiples cases of sexual assault, also received $3.3 million.