Evangelicals got swept away by 'strange, flawed' purity and courtship movements, Tim Challies says
Tim Challies praises 'I kissed dating goodbye' walk-back, says evangelicals got 'swept away'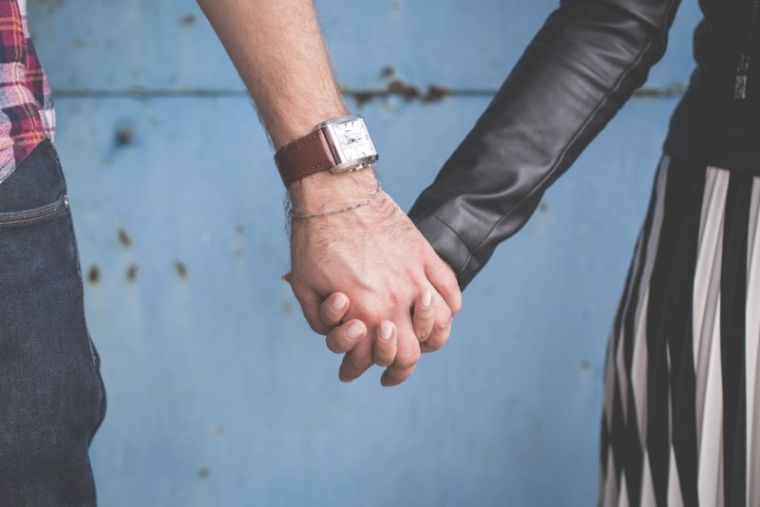 Tim Challies has praised Pastor Joshua Harris' decision to apologize for his I Kissed Dating Goodbye book, saying that evangelicals sometimes get "swept away" by "strange" ideas.
Challies, an author and pastor at Grace Fellowship Church in Toronto, Ontario, wrote on his website on Monday that there are times "when a kind of weirdness settles over evangelicalism, when for a while people are swept away by strange and flawed ideas."
"This usually happens when Christians are attempting to counter ideas that are prevalent outside the church. Instead of reacting in a measured way, we collectively over-react. I think the purity and courtship movements were two examples — or perhaps one example, since they were so closely aligned," he said.
He then brought up, as an example, Harris, who in 1997 released his debut book I Kissed Dating Goodbye. The book sold millions of copies worldwide and lionized the purity and courtship movements.
"But 20 years have passed and a lot has changed since then. Josh got married, began a family, pastored a megachurch, endured some gruelling [sic] trials, moved to Vancouver, and pursued graduate studies. And along the way he began to re-evaluate I Kissed Dating Goodbye and its two sequels. He began to grow concerned that his book, though well-intentioned, had caused as much harm as good," Challies pointed out.
"He began to wonder if what he espoused there was wise and, of even greater concern, biblical. He mapped out a journey or project in which he would listen to people who had been impacted by his work to learn how it had influenced them."
Harris apologized for his book back in October, revealing that he will be discontinuing its publication.
"I no longer agree with its central idea that dating should be avoided," Harris wrote in his public message online. "I now think dating can be a healthy part of a person developing relationally and learning the qualities that matter most in a partner."
His 1997 book had criticized what he called back then "recreational dating," describing it as "a training ground for divorce" that puts people in a habit of ending relationships when they get difficult.
Harris had also called for "biblical courtship" as an alternative, insisting that romantic relationships should only be a means to preparing for marriage.
Both secular and Christian voices have long written about the issues they have with such an argument, however.
Christine Emba, an opinion columnist at The Washington Post, wrote in a piece earlier this month that she grew up in an evangelical culture, and absorbed the tenets of the book "almost by osmosis even though I never even read the whole book." 
"Falling in love means sharing a piece of your heart that you'll never get back. Sex is a slippery slope, generally with disaster at the bottom. Hard decisions could be boiled down to one rule: Keep it chaste," she said of her thinking, and that of many other evangelicals at the time.
She asserted that many readers of I Kissed Dating Goodbye and those that adopted that mindset have shared of how it "stunted their relationships, skewed their views of marriage and sexuality or otherwise changed their lives for the worse."
Challies writes that while he himself wasn't deeply affected by the book, he questioned even as a young man who would allow and follow the dating and courtship advice of a then-21-year-old Harris.
"I never had a beef with Josh. I had a beef with the masses of Christians who would blindly accept it and with the Christian celebrity machine that elevated someone so young to a position of such authority," the Canadian pastor wrote.
He concluded: "The dating and courtship movements represented a weird phase in evangelicalism and, as they finally fade, I think we are in a position to speak in much healthier and much more biblical ways about sexuality, about purity, about marriage, and about relationships. This time, let's try to do so with wisdom, balance, and discernment instead of those radical extremes that simply lead to more error."