Evangelist Ray Comfort to Give Away $25K in Gift Cards to Atheists at Reason Rally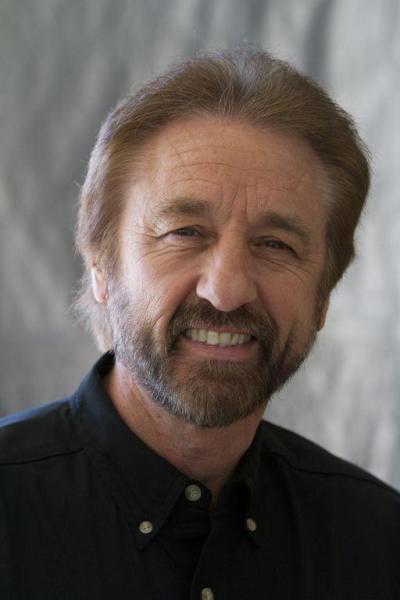 New Zealand-born evangelist and creationist Ray Comfort, co-host of the "The Way of the Master" TV show, has said he will give the thousands of atheists attending the Reason Rally 2016 in Washington D.C. on June 4 $25,000 worth of Subway gift cards, alongside a copy of his book.
"Most atheists don't know that there's never been an atheist president, that no member of Congress is an atheist, that in some states it's illegal for atheists to run for office, and that recent surveys show atheists in America are about as popular as rapists. It's a fascinating read," Comfort said of the book, titled Why Pigs Will Fly Before America Has an Atheist President.
As for the gift cards that his Living Waters ministry will also be giving out, Comfort added: "The $25,000 worth of gift cards are a little something for them to chew on (we are hoping to feed 5,000 — it's been done before).
"This is a small token of our love for atheists, and when we run out of books and gift cards we will give them millions of dollars," he quipped, referring to the joke million-dollar bill, based on the book.
The Reason Rally is set to be one of the biggest ever gatherings of atheists in the U.S., with organizers expecting close to 20,000 people to attend.
In February, the rally announced a major star power boost in the face of Hollywood A-list actor Johnny Depp, who will speak alongside other famous skeptics, including Billy Nye the Science Guy, and prominent atheist authors such as Lawrence Krauss.
The Friendly Atheist's Hemant Mehta wrote about the Depp announcement earlier this year: "Even for a Hollywood actor, Depp is taking a big leap by appearing on stage alongside several outspoken atheists. If the media was ignoring the rally, though, you can bet they'll be paying attention now."
Comfort has reached out to non-believers several times throughout his ministry, and in a January post-New Year's Day message shared what he thinks believers have to look forward to in Heaven:
"Some people have the idea that Christians will spend eternity sitting on clouds playing rusty harps. If that's all I hoped for, I wouldn't be a Christian. The hope I have is not nebulous; it is concrete. It is an 'anchor of the soul,' and is both sure and steadfast. Here is my hope. Consider the beauty of this massive Earth. Think of a majestic snowcapped mountain, a clear babbling brook, or a beautiful beach with clean white sand and turquoise waters filled with an amazing array of brightly colored fish."
He added: "All who repent and trust in Jesus Christ, whether Jew or Gentile, black or white, male or female, rich or poor, will 'inherit the Earth.' God has given it to us, and it will be ours for eternity. God's spiritual Kingdom came to this Earth on the day of Pentecost, and the time will come when the literal Kingdom will come to this Earth"