Evangelist Reinhard Bonnke Preaches Before Millions, Shares Final Message at Farewell Crusade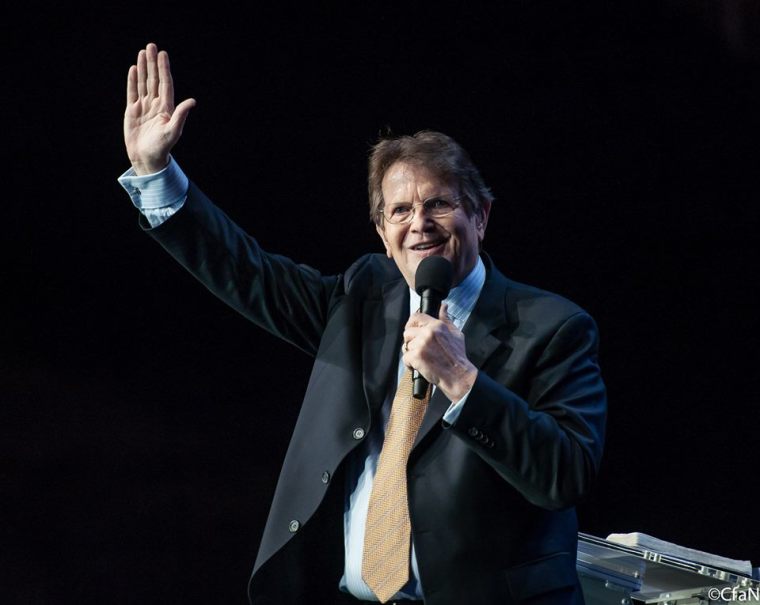 Evangelist Reinhard Bonnke has preached his final message at his "farewell" crusade in Nigeria over the weekend, urging parents to make sure their children follow in their footsteps and accept Jesus Christ.
"We don't understand with our brains, but with our hearts. That's where the image of God is," Bonnke said before a massive crowd in Lagos in a video posted on Sunday, delivering his final message of the five-night long event.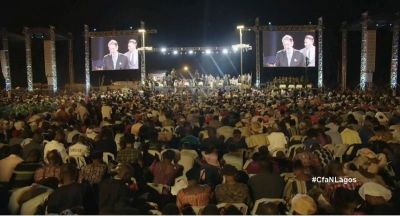 "You must come to Jesus if you want to go to Heaven. He will change your nature, He will change all evil habits," the evangelist continued.
"Peace will come to your family, and if your parents receive Jesus, your children will follow."
German-born Bonnke, who is said to have led around 76 million people to Christ since 1974, left the Nigerian audience with a story from Lesotho in his closing message.
"There was a drunkard, a father, and it was Sunday. The father wanted to go to the beer-house, but his little boy was there. It was raining heavily outside, and so he said to his boy, 'you stay here until I come back,'" the evangelist began.
"The father left to drink himself up, and he forgot his son and he forgot everything, he couldn't stop drinking," he continued.
"Suddenly the door opened, and he saw that it was his son. He said, 'son, I didn't tell you where I'd go, how did you know I'm here?' The boy replied: 'Father that was very easy, when I opened the door, I saw your footsteps in the mud, and I put my feet into your footsteps, and now I'm here.'"
Bonnke spoke directly to the parents in the audience, and warned:
"Make sure that your children don't follow you if you go to sin. You don't just have prodigal sons, we have prodigal parents. In the name of Jesus, find them today."
The 77-year-old founder of the ministry Christ for all Nations focused his final gospel crusade on passing the torch to younger evangelists.
Bonnke's ministry has seen considerable success in Africa, and during Lagos Millennium Crusade in 2000 he gathered six million people to hear his message, with 3.4 million reportedly making a decision to follow Christ at the time.
CfaN has not yet reported on the final crowd estimates for the five-night event, though Premier said that he spoke to crowds of "more than two million people."
Bonnke explained ahead of the crusade that Nigeria was his favorite crusade venue, due to the nation's reliance on God.
"It's my favorite country because I have not seen in other Africa countries what God has done here," the evangelist said, according to Vanguard.
"If you look back and watch events in the country, they are absolutely amazing and I believe every plan of God will come to pass."
Bonnke said that he expects the farewell crusade to have a "positive effect across the whole world."
Apostle Alexander Bamgbola, chairman of the Central Working Committee for the crusade, explained that a "Passing the Torch" sideline event also took place.
"At this conference, hundreds of thousands of willing ministers of God in Africa are expected to catch the Reinhard Bonnke Fire for greater exploits," Bamgbola said at the time.
"Not less than 30 million persons from Nigeria, Ghana, Cameroon, Togo, Benin, Mali among others are expected to experience God in new dimension at the crusade."
Part of a live-stream of the final event of Bonnke's gospel crusade in Lagos was made available on Facebook: